Congratulations Darlene Streit!
Darlene Streit is honored as one of the Top 200 Brokers nationwide by REAL Trends
One of only 29 Brokers Nationwide to place in 2 categories & the Number 1 Broker in Santa Fe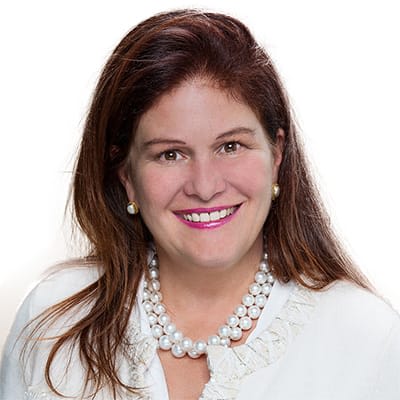 REAL Trends Top 200 Brokers Nationwide
Each year REAL Trends ranks the top sales professionals in the U.S. by transaction sides and sales volume. This ranking is done in partnership with The Wall Street Journal and requires independent third-party verification on every sales professional and team. Please join Sotheby's International Realty in congratulating Darlene Streit for being recognized in REAL Trends as being in the top agents nationwide.

Darlene has the distinct honor of being the only Sotheby's International Realty agent to be honored in both Sales Volume and Number of Sides:


REAL Trends – One of 29 Brokers Nationwide to place in 2 categories
REAL Trends Top 200 Nationwide – Sales Volume
REAL Trends Top 200 Nationwide – Number of Sides
In recognition of her rankings in REAL Trends and in cooperation with The Wall Street Journal, Darlene also became a member of REAL Trends "The Thousand". Darlene is the number one Broker in Santa Fe for volume sold and has been the number one broker for the last 5 years.
Call Darlene to help you buy or sell "Something Special in the Land of Enchantment".


Darlene L. Streit is a distinguished real estate broker based in Santa Fe, New Mexico. As the top producing agent in her region, Ms. Streit brings excellence in customer service, a superb skill in helping clients make the best-informed decisions, over twenty-seven years of experience living in the Santa Fe area, ten years of development, and over fourteen years in real estate sales. She currently works under the banners of Santa Fe Real Estate Property and Santa Fe Luxury Homes and Land.


Darlene began her career in real estate development, where she worked for a decade before transitioning to sales. As she tells it:


"I realized while developing Aldea and establishing the marketing for the sale of lots and homes to individuals, that I just loved all things Real Estate."


Though she has been settled in the Santa Fe area for almost three decades, Darlene spent much of her life traveling the world. She has lived in such diverse places as India, Nepal, Italy, and Switzerland, where she went to school. Ms. Streit studied art at The Academia del Belli Arte in Rome, the oldest art school in the world, and at Sotheby's Art Auction Houses in New York and London.


Darlene graduated from the University of Western Ontario with a B.A. in Economics in 1983, and from Southwestern College in New Mexico with a Master's in Expressive Therapy in 1993. After developing Aldea de Santa Fe, a "New Urbanist Village", she founded Santa Fe Realty Partners, which at one point was the fastest-growing company in Santa Fe. At its peak, Darlene was managing over 108 brokers before selling the company to Sotheby's International Realty in 2010.


Today, Darlene utilizes the diversity of her experience as a traveler, manager, and Santa Fe resident to provide the highest level of expertise in customer service and real estate knowledge. She believes that a thorough understanding of the market, combined with her responsiveness to clients' needs are the key ingredients to success in her business and the basis for her being one of the top producing brokers in Santa Fe by total dollar volume sold from 2010 to 2016. She readily shares her expert knowledge of Santa Fe and her love for the Santa Fe lifestyle in an informational blog called the "Santa Fe Real Estate Property" blog.


As the leader in her field in New Mexico, Darlene understands the importance of staying abreast of the prevalent trends in her industry. In particular, she is diligent in keeping her practice on the leading-edge of communications technology and is very responsive to her clients using any mode of communication they desire. She understands the importance of using technology to stay current with not only market trends, but also in order to maintain client satisfaction at every stage of a transaction. From her perspective:


"Communication, product knowledge, and the internet are everything today. Excellent presentations, professional photography coupled with a superior presence on the internet and state of the art technology are crucial. It's the total package that enables me to help clients buy or sell 'Something Special in the Land of Enchantment'."
With decades of experience behind her, Darlene shows no signs of slowing down. She plans to continue working tirelessly with her clients to help them meet their goals and expectations.


Detailed Career Information

Education & Certification
Southwestern College, M.A., Expressive Therapy, 2003
Sotheby's Art Education London and New York, 1987, 1988
University of Western Ontario, B.A., Economics, 1983
Professional Memberships & Community Involvement

Daughters of the American Revolution • Christus St. Vincent Foundation Board

Awards & Honors


#1 in Sotheby's International Realty – Volume Sold in Santa Fe
#1 in Sales for Santa Fe from 2010-2016
Top 100 NRT Nationally and World Wide from 2011-2016
Real Trends Top 200 agent in the Nation – 2016
*All Rankings based on dollar volume sold

How does she do it… Darlene manages her business office in order to provide first class personalized services to her clients. The operation is supported by a superb staff that makes it possible to provide the type of service Darlene would expect for herself. The following support personnel are in addition to Sotheby's International Realty staff.


2 Broker Assistants

2 Open House Specialist

1 Office Administrator

1 Administrative Assistant

1 Transaction Coordinator

1 Assistant Transaction Coordinator

1 Graphic Design/Internet Specialist

1 Marketing Administrator
In addition to excellent service personnel, the marketing budget for homes and leads to get her clients home's sold exceeds $250,000/Year and includes more than 7 websites.The tremendous support staff and marketing allows Darlene to help her clients "Buy or Sell Something Special in the Land of Enchantment."