Expanding your portfolio to include real estate investment properties can be an excellent way to diversify your holdings, protect your investments, and own beautiful pieces of real estate. Whether you're looking for a coastal Southeast Florida property that serves as both your vacation home and a short-term rental property, or you're looking for a dedicated investment through a commercial property in the Palm Beach, Florida area, there are plenty of properties that can exceed your expectations and fill the needs of your investment goals.
While determining where to look for an investment property, Southeast Florida may have caught your eye. Its increasing popularity as a living destination, its growing value as a vacation spot, and the expanding commercial markets in the area make it an appealing option.
With Darlene Streit as your real estate agent, you'll have a decades of experience with luxury real estate at your disposal. Allow her to create a portfolio of properties to tour that fit your preferences and zero in on great opportunities. Read on to:
Begin defining your real estate investment goals in Southeast Florida

See the business and personal value of single-family residences in the area

Explore multi-family properties as an investment strategy

Consider the advantages of investing in commercial real estate in Southeast Florida

Peruse the unique benefits of investing in the Southeast Florida area
Define your goals as a Southeast Florida real estate investor

Real estate investment is a broad category, and depending on the types of properties you choose to own, you can achieve a wide variety of different goals. Some of the most popular reasons people prefer Southeast Florida real estate investments over others include:
Locality: If you are already in or near the Southeast Florida area, then it's much easier to search for, manage, and maintain a property in the area. You're familiar with market and maintenance factors, can easily access the property after a heavy storm or if a tenant leaves, and are up-to-date on the state and local tax structures. Local investing is convenient, and there are fewer unknowns.



You love the area: A vacation home property doesn't strictly have to be an investment in the traditional sense. If you purchase a coastal home or a home near your favorite parts of Palm Beach or Miami, you can reserve that property for your own use during select parts of the year.



High return

: Southeast Florida is booming in popularity, and savvy property investors can still break into this market. Miami and Orlando have seen

some of the highest rent rate increases in the country

, and West Palm Beach has also seen a

42% increase

. Depending on the type of property you invest in, you can see a high return on investment by choosing popular districts with high rental rates. While overall property prices have increased, you can search for undervalued properties or properties that need significant improvements before capitalizing on this growing demand.

Long-term market potential

: A significant proportion of Southeast Florida residents rent. For example,

70% of Miami residents rent

rather than own their primary residences in the area. Along with the general reasons why residents of a large city might rent such as high demand, limited supply, and the more efficient, condensed nature of apartments and condos the coastal areas of Florida have a booming tourism industry. This means much of the nearby work is seasonal, and residents may move into the city based on the calendar. While individual renters may come and go in short-term and long-term rentals, the general demand for renting won't.

Stable income: While quick returns are possible within the real estate market, stable returns are a more typical and more popular reason to invest in popular areas like Southeast Florida. Unless you're flipping properties, which will make your returns more turbulent from property to property, rent is one of the most common ways of attaining revenue on your investments. This offers a relatively steady stream of cash flow to rely on month after month to fund other investments or to use as a source of income.



Portfolio diversification: No matter where you invest in real estate, one of the key reasons to prioritize it is to diversify your portfolio. Overbalancing your portfolio in the direction of the stock market can leave you vulnerable to recessions and sudden crashes. Many investors see real estate investments as a "recession-proof" option, especially with properties bought at the right price. Other investors focus on real estate because of its tangibility, appreciation, and tax advantages.
You may be considering real estate investments in Southeast Florida for a number of reasons, but knowing your motivations and expectations for the investment can help you choose the right type of investment and the right specific property for your investing goals.
Opportunities for investing in single-family residences in Southeast Florida

If you're new to property ownership and real estate investments, purchasing a single-family residence to rent out can be a great first step in testing your preferences and interest in real estate. You can choose a home right along the coast, conveniently located next to popular attractions and commerce centers, or with any number of variables. Where you pick should be influenced by what type of rentals you want to handle.
Airbnb, VRBO, and short-term rentals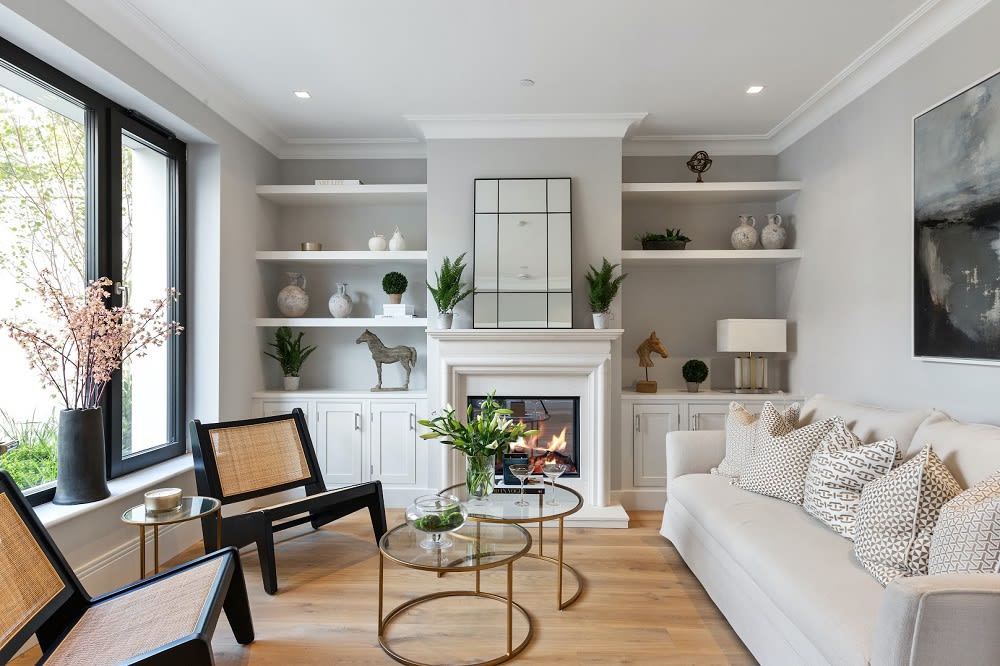 Southeast Florida is widely known as a vacation destination, and you can capitalize on this fact as a real estate investor. Beach homes, homes near nature parks, and homes near trendy shopping boutiques and event centers are popular locations on short-term rental sites like Airbnb and VRBO. You can update the property into a miniature "hotel" and have renters stay for day-long or week-long periods. This allows you to see stronger revenue and avoid being in a long-term arrangement with a bad tenant.
The
right luxury home realtor
can help you find properties near the right amenities and with the right fixtures — as well as one with the right local ordinances and HOA presence to allow for these profitable short-term rentals.
The traditional style: long-term leases

If you think of a home rental, this option comes to mind. If you buy a home in a suburban neighborhood of Southeast Florida, you can have long-term tenants of one or two years with renewable lease options. They stay and provide some degree of maintenance and care for the property. Depending on your preferred level of involvement, you can handle property management yourself or hire a property management group. This type of real estate investment is stable from season to season as you aren't relying on vacation schedules.
Roommates and college students
Southeast Florida is home to many universities; the Palm Beach area alone has
Palm Beach
Atlantic University
,
Keiser University
, and P
alm Beach State College
. If you choose a property within walking distance of a university, you can rent to graduate students attending the university. Your potential for revenue depends on the number of bedrooms in the property. In these situations, leases may only be nine or ten months out of the year. This time period gives you a regular window for fixing up the property, and many older students may stay throughout the summer for internships and other programs.
Opportunities for multi-family residences

Florida living also comes with a high demand for multi-family residences, such as condo communities and apartment homes. Purchasing a multi-family complex can help you realize a much greater rate of return because these properties are more efficient with several rentals in one building. However, choosing the right property in the right area is key, so work with a local real estate agent who has experience in multi-family homes.
Opportunities for commercial real estate investments in Southeast Florida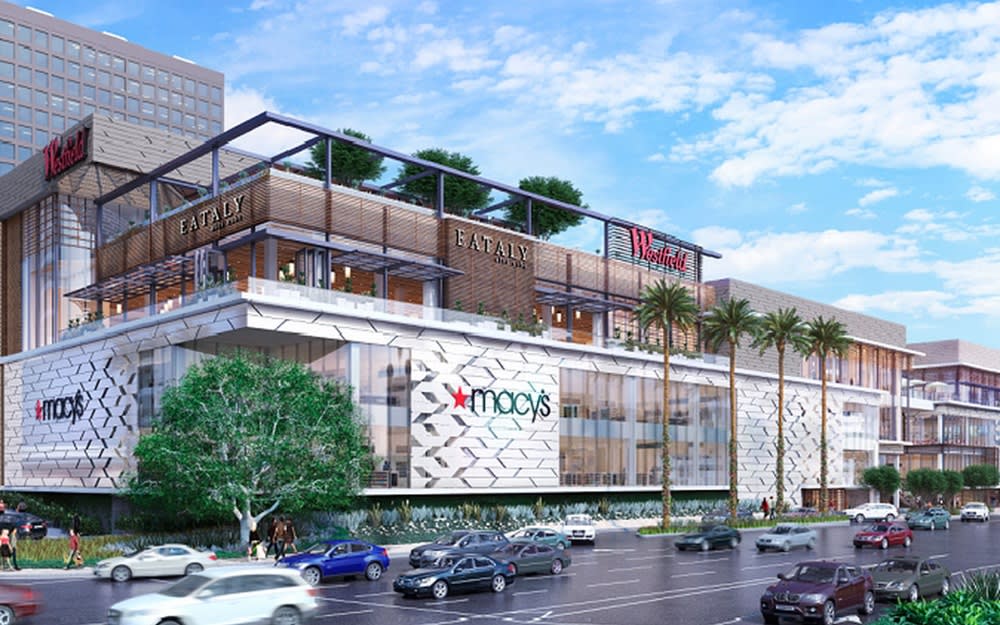 Photo Courtesy LA Eater
It's not just the real estate business that is booming in Southeast Florida. If you prefer to own commercial properties as part of your real estate portfolio, then consider:
Properties

that support the leisure and hospitality industries: Restaurants, salons and spas, and other places where residents and tourists can relax are increasingly popular, with

Florida expecting significant job growth

and demand in this industry.

Event venues: Because tourism and travel are opening back up, there's a growing demand for entertainment. Investors can choose between small-scale venues for live music performances or more complex investments into parks, attractions, and larger venues, which attract business tenants with more cash.



Business locations: South Florida is a popular hub for business headquarters and corporate offices, especially due to its proximity to the Miami International Airport, the Palm Beach International Airport, and more. Because of the growing focus on commerce and return to work, purchasing office locations to rent out is once again becoming a popular and lucrative investment opportunity.
Darlene Streit can help you find the next property for your investment portfolio
Work with a local expert to find the right fit for your investment portfolio in Southeast Florida. When working with Darlene Streit, you will enjoy a concierge experience that includes first class service from an agent with in-depth local knowledge, and decades of real estate experience gleaned from almost $2 billion in sales.
Reach out today
and start learning more about the different investment opportunities in the area and properties currently on the market.
Information contained in this article is not meant to be taken as financial or legal advice. Please consult an attorney or tax professional before making your decisions.
*Header Photo Courtesy of Mashvisor




SHARE THIS STORY