The village of Wellington, Florida, offers ample opportunities for rest and relaxation. When you're needing to unwind, it's time to engage in the many activities and offerings woven throughout this beautiful area. Even a walk or bike ride through a neighborhood, enjoying views of Wellington real estate, luxury properties, and flower-filled landscapes, can give you the relaxation you desire. Here is a look at many other possibilities.
1. Stroll through Peaceful Waters Sanctuary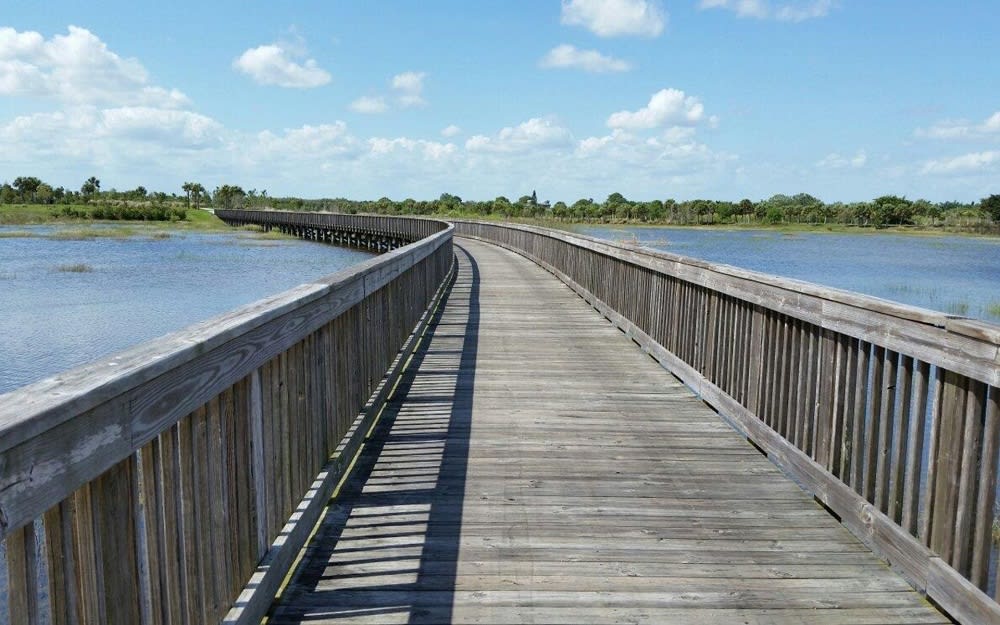 Photo Courtesy of TripAdvisor
With a name like Peaceful Waters, it's no wonder
this sanctuary
tops our list. Stroll along the provided boardwalks and enjoy the tranquility. A full mile of walking trails offers plenty to explore. Simply enjoy your walk through nature, which provides an easy way to relax your mind, or take some nature photos to add to your collection. With free admission and hours typically available between sunrise and sunset, it's wise to make the most of this space when you feel the need to get away from the hustle and bustle of the world for a while.
2. Explore the Wellington Environmental Preserve
At the
Wellington Environmental Preserve
, walking trails and a boardwalk are open for pedestrians. There are also equestrian trails if you want to enjoy a horseback ride on your steed. An observation tower gives a great view of the area, while the butterfly garden provides another tranquil space. The peace of the preserve can bring a sense of calm to your mind when you need it.

This area is well-loved by bird watchers. You'll see many species of birds as you explore the preserve, although other creatures may also be visible at certain times. Visitors have reported seeing rabbits, turtles, and alligators.
3. Take a Segway tour

A unique way to enjoy the Environmental Preserve is by taking a Segway tour. Rather than walking through the trails, you can ride a Segway together with a small group. The stand-up, electric scooter does all of the work, so you can leisurely cruise through your tour and end it free from the aches that often accompany walking for a long while. Each Segway is self-stabilizing, so you'll always remain balanced and on your feet.
Green Motion Segway Tours
begins their adventure rides at the Marjory Stoneman Douglas Everglades Habitat. You'll wind your way around the paths and take in all the sights of the surrounding nature. The tour generally takes around two hours to complete.
4. Take in a match at the International Polo Club
Wellington is home to the
International Polo Club
. Sit back and enjoy the show as you watch polo players competing in an exciting match. This is the world's premier polo destination, with people coming from all over to attend tournaments. The main tournaments are held throughout the winter and spring. Purchase a basic ticket or opt for the Sunday brunch buffet and polo match combo. You can enjoy a delicious meal while you watch, which is an even better way to relax the day away.
5. Join water aerobics at the Aquatics Complex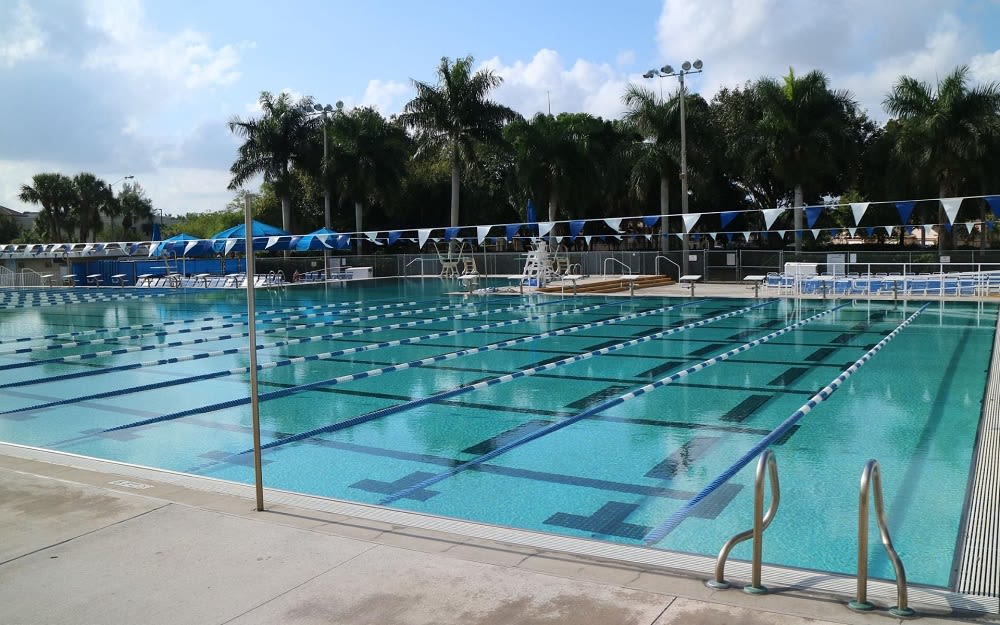 Photo Courtesy of Palm Beach Post
The
Wellington Aquatics Complex
features an Olympics-size pool. This state-of-the-art destination often holds competitive swim meets but also provides a space to unwind and enjoy some time in the water for both visitors and village residents. You can also join water aerobics classes if you want to relieve your body of the stress that may have been accumulating lately. Swimming in general provides an excellent opportunity for active play that can help create a sense of balance and is a superb overall form of exercise.
6. Shop and attend events at The Mall at Wellington Green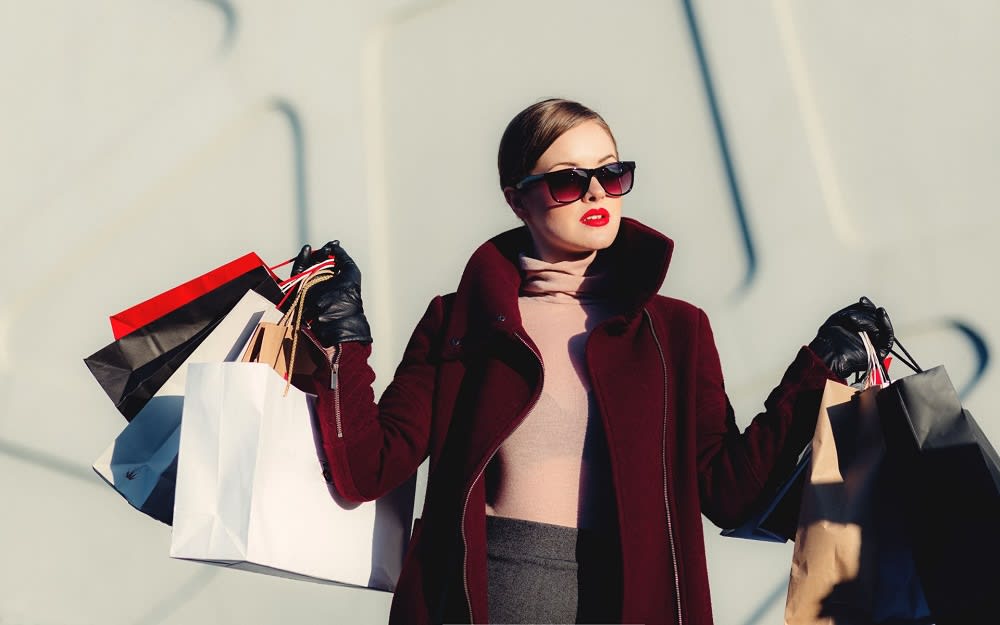 Shopping is a favorite form of relaxation for some. You can easily explore all the stores at
The Mall at Wellington Green
. More than 100 shops make up the space to ensure everyone can find what they need. Peruse the aisles at places like Abercrombie & Fitch, ALDO, Brighton Collectibles, Chico's, Dillard's, Guess, and more.
The Mall at Wellington Green also offers
various events
throughout the year. Zumba classes, game nights, and more take place regularly. Check their website to see which new events pop up for the coming week. They even host beneficial volunteer-based opportunities for a long term investment in well-being.
7. Watch movies at Wellington Green
The mall has a
movie theater
as well. Sitting back and watching a film on a big screen might be all the respite you need. Comedies, in particular, are ideal for comforting your mind and releasing negative thoughts and energy. If you prefer romance, drama, or another genre, you're sure to find a film with available screenings. Showtimes typically begin as early as 11 a.m., with final viewings starting by 10:45 p.m. on most occasions.
8. Get a massage or treatment at Wellington Day Spa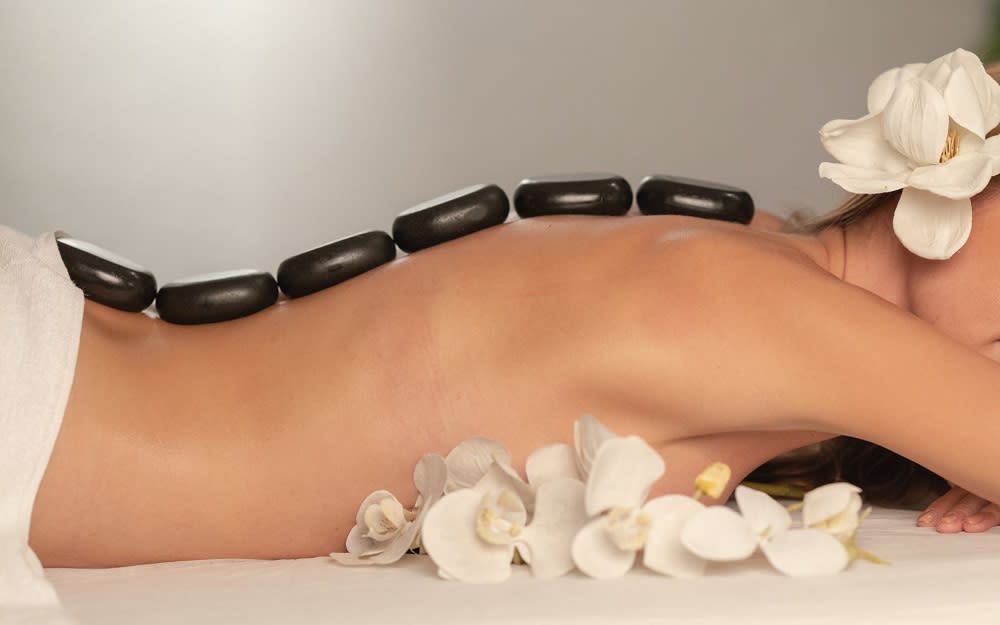 While there are numerous spas to visit in the Palm Beach area,
Wellington Day Spa
is one of the favored places right in town. Getting a massage or treatment relaxes your body and helps you feel at ease. Numerous services are offered to ensure each customer gets what they desire, including:
Manicures and pedicures

Facials

A variety of waxing treatments

Body treatments, such as mud wraps and body scrubs

Multiple massage options, including Swedish, deep tissue, and hot stone
You can become a regular at this spa, or try out a new spa every time to discover which is truly your favorite. Other nearby spas include Wellington European Day Spa, Salt The Spa, Hand & Stone Massage and Facial Center, Dor Life Spa, or A Suite Salon. Each destination has unique offerings related to beauty and wellness.
9. Take a class at Art Cellar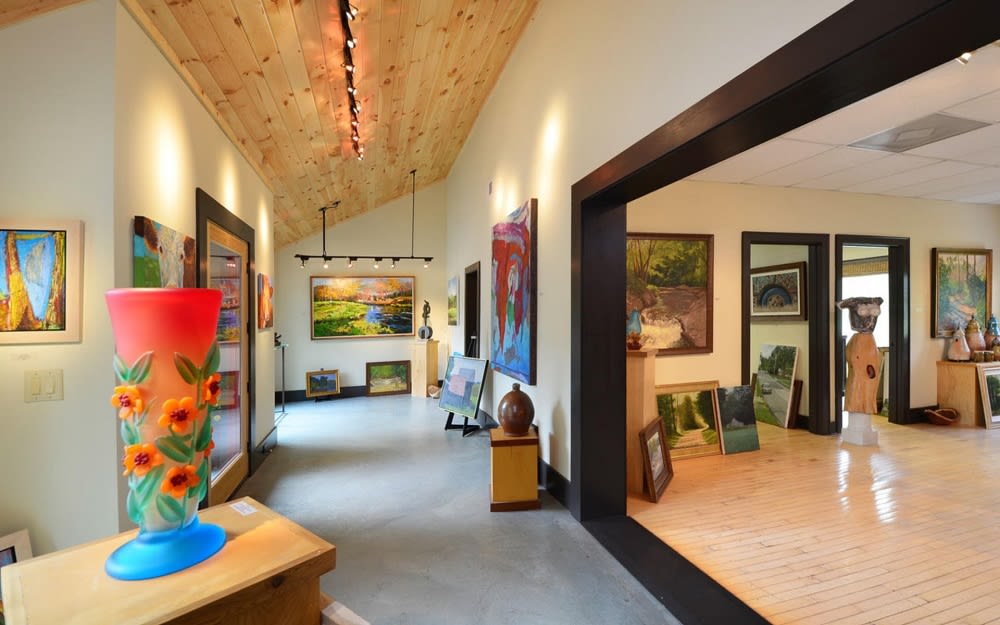 Photo Courtesy of Blue Ridge National Heritage Area
For something to lose yourself in creatively, take a class at
Art Cellar
and learn new ways of expressing yourself in painting, drawing, or resin. Adult classes are popular at this location, with Friday night acrylic painting being a crowd favorite thanks to the paint and sip option. You're encouraged to enjoy your time painting while sipping on a glass of wine or another choice of beverage. It truly makes for a relaxing and fun evening.
10. Become a member of Wellington National Golf Club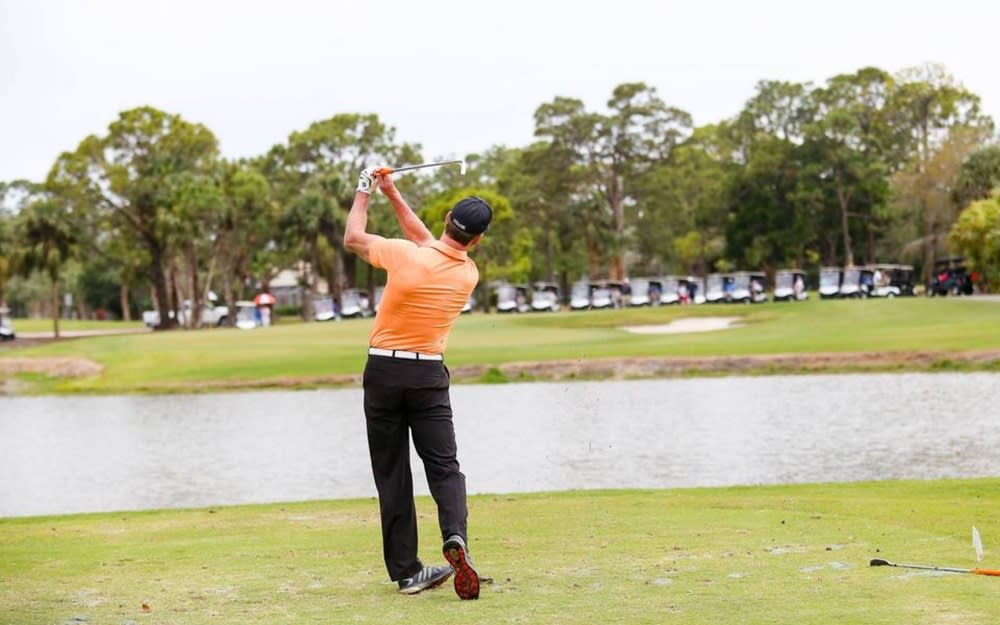 This exclusive facility and its amenities at
Wellington National Golf Club
are only available to members. With an all-season golf course, fitness center, yoga rooms, spa, and fine dining options available, you can rest assured that becoming a member will serve you well. You can schedule a tour to determine if the club is right for you and apply to join.

Whether or not you decide to join, you can also hit the green and spend your day golfing at one of the other golf courses nearby for a chance to unwind, as you make your way from one hole to the next. Golfing is a popular leisure activity that many enjoy because of its laid-back nature.
11. Tour the Palm Beach Museum of Natural History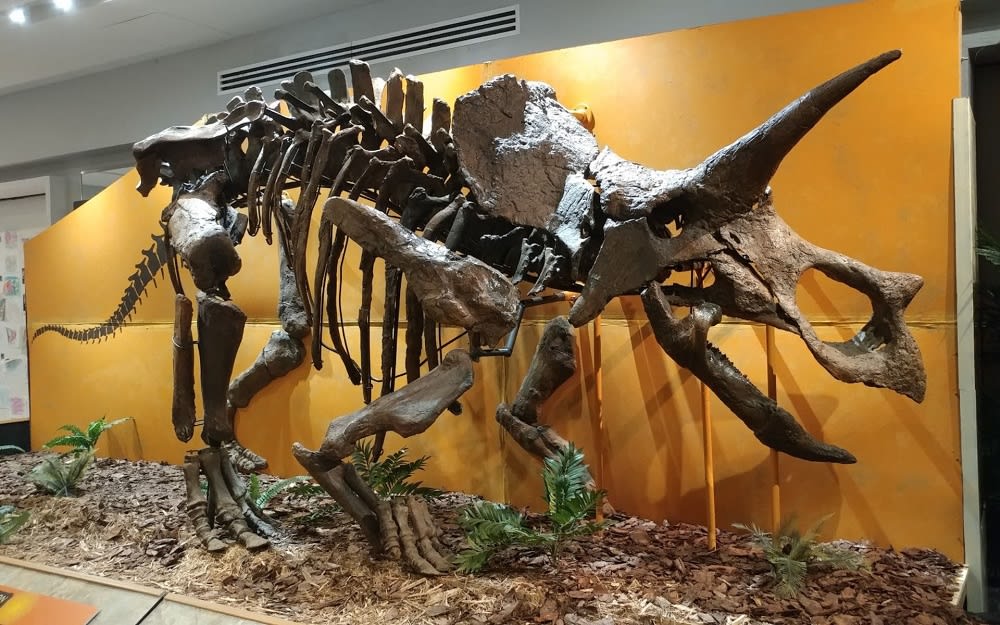 Photo Courtesy of Familio - Family Messenger
Strolling through museum halls and viewing antique items and historical memorabilia is an educational way to unwind. The
Palm Beach Museum of Natural History
in Wellington is open seven days per week. There is a nominal admission charge, but it is well worth it for all you get to see and explore at this facility. If you want to take in other museums, visit one of the many other options located in neighboring areas, such as the Bink Glisson Museum in West Palm Beach and the Museum of Polo & Hall of Fame in Lake Worth.
12. Visit the nearby beaches
The ability to easily enjoy a relaxing day at the beach is a major perk of living in Florida. There are two beaches nearby in Lake Worth and Palm Beach. Both the
Lake Worth Municipal Beach
and
Palm Beach Municipal Beach
provide worthwhile excursions. Spend a day lying in the sand or walk the boardwalks and enjoy the scenic views of the calming ocean. Multiple restaurants and shopping spots surround both beaches, so feel free to head out and explore other nearby offerings after soaking up the sunshine.
Although you can find ways to relax throughout much of Wellington, the home you live in should also offer respite from the outside world. If you're looking for a luxury home realtor,
Darlene Streit
has the expertise to find the best solution for you. Contact Darlene today to discover the Wellington, Florida, property of your dreams. You can reach her at
[email protected]
or 561-531-2727.
SHARE THIS STORY