A short drive from the ever-buzzing and vibrant Miami City, Wellington surprises as being a small village community with endless possibilities. The town has an amazing tropical climate that offers an environment for fun outdoor activities throughout the year. If you live in Wellington or are visiting the town for the first time, consider some of these activities.
Amazing Places to Explore in Wellington, FL
Polo at the National Polo Center (International Polo Club)
Wellington is nestled in West Florida's opulent
Palm Beach
area, making it a luxury destination famous for its gleaming sports cars, fabulous country clubs, and high-end designer shops. And Wellington's
National Polo Center
hosts one of the world's most renowned sports for the wealthy and famous – polo.

Polo and Equestrian competitions and events have earned Wellington its international reputation as the Winter Equestrian capital of the world. The activities attract more than 250,000 people, of which 2,800 are riders from 40 states and 30 countries. Horse lovers and riders gather in Wellington to enjoy a smorgasbord of professional horse-centered events – the world's largest – which runs from October to April.

The Wellington community hosts equestrian events, including dressage, polo, hunting, and show jumping. Built in 2002, the International Polo Club (now the National Polo Center) was an idea by the players to construct a facility that would showcase the horses and players' skills. The club also features a restaurant, a wine room, and nine polo fields.

At the horse riding event, spectators experience nerve-wracking moments of stiff competition playing out among the athletes on their horses. You can also cheer them on while having brunch at the on-site restaurant.
Take a painting lesson at Art Cellar Wellington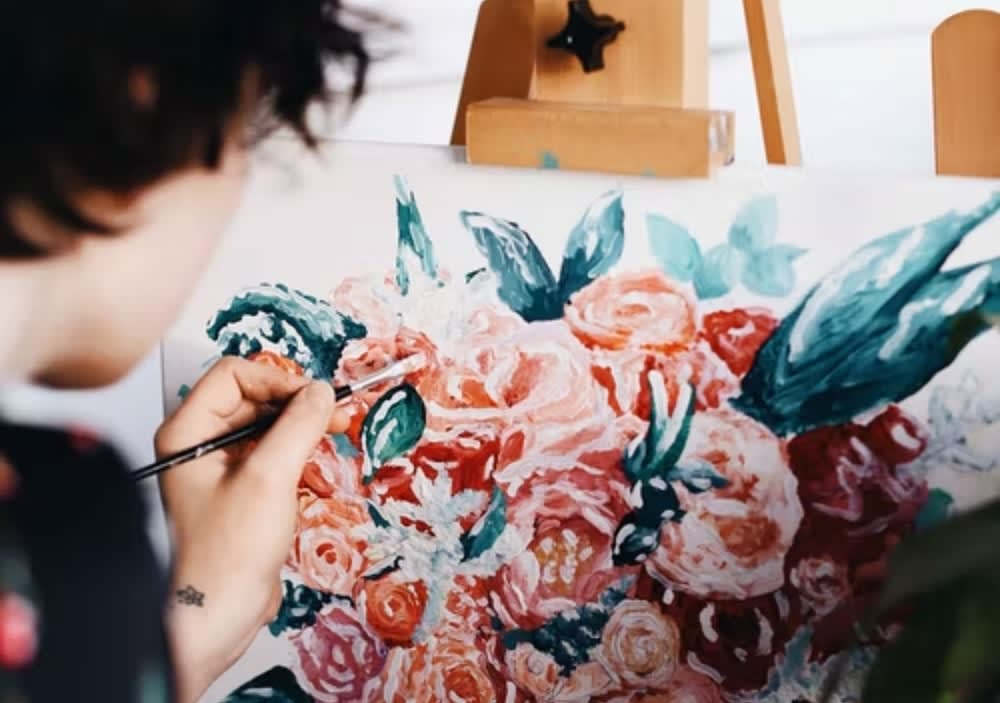 Art is such an essential part of the world: it's an opportunity to express oneself, a chance to bring color and creativity to life, and a fascinating adventure when exploring the lives and histories of those who have created past works of art.
Art Cellar Wellington
, located on Forest Hills Boulevard, offers all of this to both adults and kids. Home to enthusiastic and artsy instructors who provide guidance, inspiration, and motivation, their classes and programs can help kick-start your own artistic journey.

Each week, the Art Cellar offers a variety of individual classes, and a membership subscription for artists who are interested in coming back to this beautiful venue again and again. In addition to the training, adults can enjoy a glass of wine while painting, drawing, or engaging in their favorite form of artistic expression. Weekday classes run from 6:30 PM - 9:30 PM. In addition, Family Fun Saturdays invite kids and adults to come out together and showcase their unique painting skills, often with seasonal themes and flare.
Natural life exhibitions at The Palm Beach Museum of Natural History
The Palm Beach Museum of Natural History
was founded by a group of archaeologists, paleontologists, museum professionals, and science educators who wanted to create a dedicated venue for the exploration of natural history in the area. The Palm Beach Museum of Natural History offers a variety of exhibits that take you on a walk through human culture, animal life, and evolution. The museum includes both traditional exhibits, which you can read about and take in, and interactive exhibits that allow you to reach out and touch the beauty of natural history.

Current exhibits include:


Expedition Ice Age
Jurassic Camp
Cheryll the Triceratops
The museum staff is also involved in ongoing research, which it shares with visitors as new information comes available. As a result, visitors get to experience the full beauty of living history.
Hike and bird watch at Peaceful Waters Sanctuary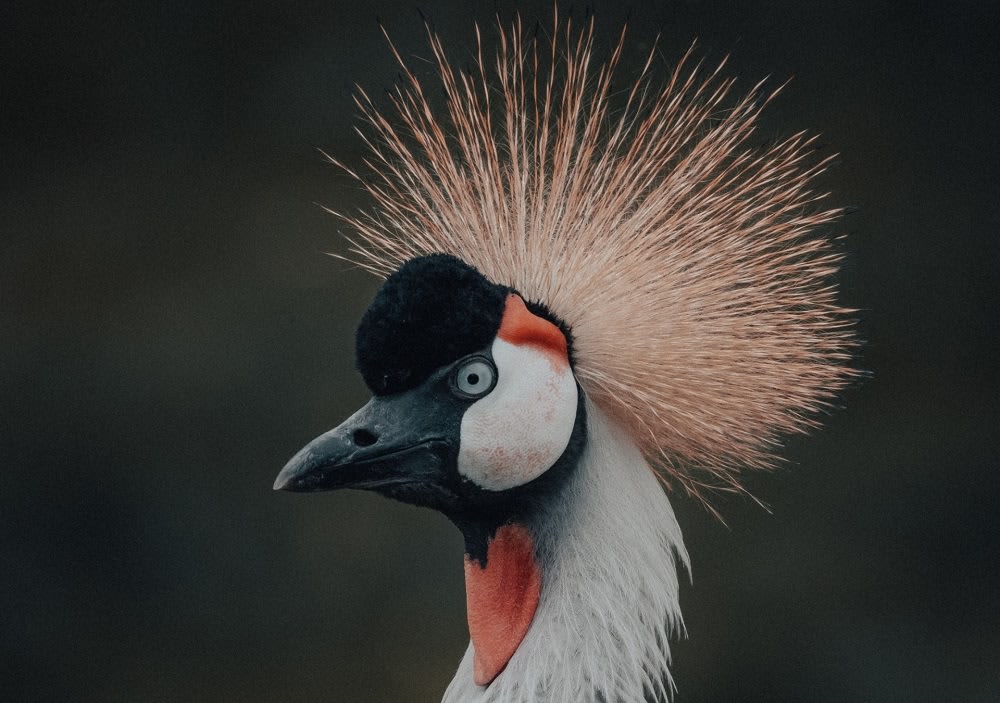 Peaceful Waters Sanctuary
, located on Pierson Road, Wellington, is known as a haven of tranquility. Not only is it a sanctuary for a wide variety of animals, exotic birds, and plants, it offers a place for visitors to get outside, breathe in the beauty of nature, and get away from the bustle of everyday life. Peaceful Waters Sanctuary, which sits on more than 30 acres of land, has been preserved in its natural state to allow its beauty to flourish.
At the entrance, you'll find a map that helps you get familiar with the area before starting your sightseeing rounds. The whole sanctuary has a suspended wooden platform over the water to help you get closer to the birds and plants without disturbing them. As you enjoy bird watching, you may find such avian highlights as the
Cape May Warbler
and the
Roseate Spoonbill
.

When you visit the sanctuary, wear comfortable clothes and shoes to make it easy to hike along the accessible trail. With so much to explore, you might find yourself getting lost for hours in the park as you take photos of the gorgeous natural surroundings!
Play golf at Wycliffe Golf and Country Club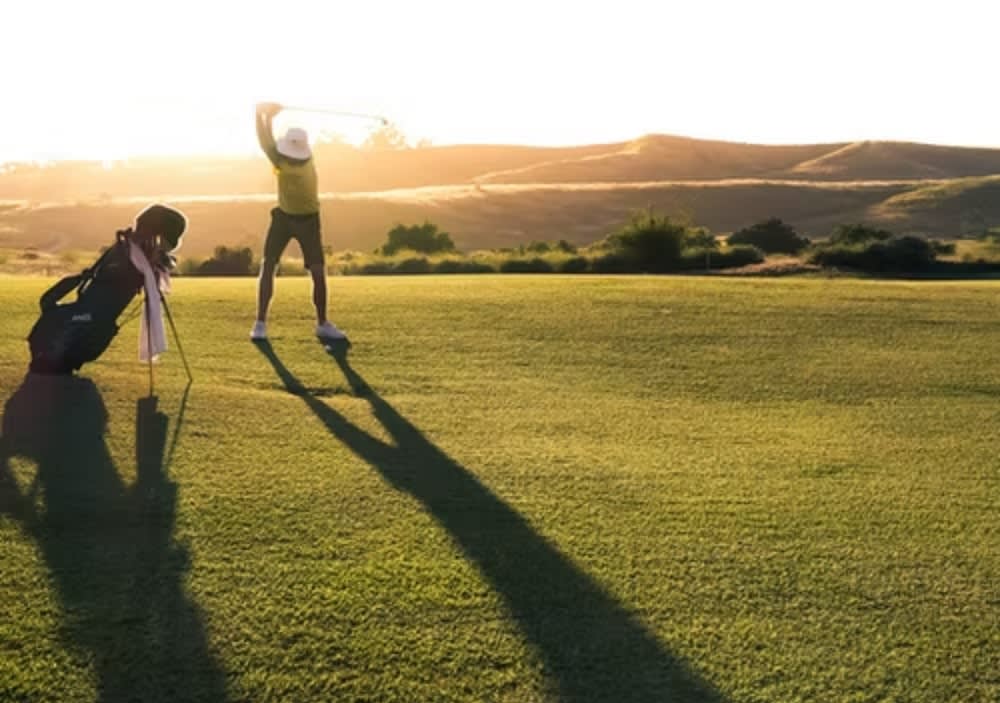 Wycliffe Golf and Country Club
has a panoramic view of the closing holes for both courses, which can be enjoyed from the Grille rooms or Grande dining. The country club boasts a lush topography surrounded by natural habitats, making it the perfect place to get out and be active in a gorgeous green space.

In northern states, the arrival of winter may place restrictions on outdoor activities. Florida, however, has a warm climate that allows residents to take part in their favorite sports and activities, including golf, year-round. At the Wycliffe Golf and Country Club, members can take full advantage of Wellington's fantastic weather as they enjoy a variety of sessions and amenities. Not only does the club offer both women's and men's golf associations and regular tournaments, it offers dining and spa services for members.

In addition to a gorgeous golf course and fantastic retreat, Wycliffe Golf and Country Club is a haven for more than 250 indigenous birds. The native vegetation of the club's location is a natural resource for the birds.

Wycliffe Golf and Country Club has committed to feeding the birds and building nests throughout the property. This initiative has made the area a stop-over destination for migrating and local birds.
Catch the sunset at Wellington Environmental Preserve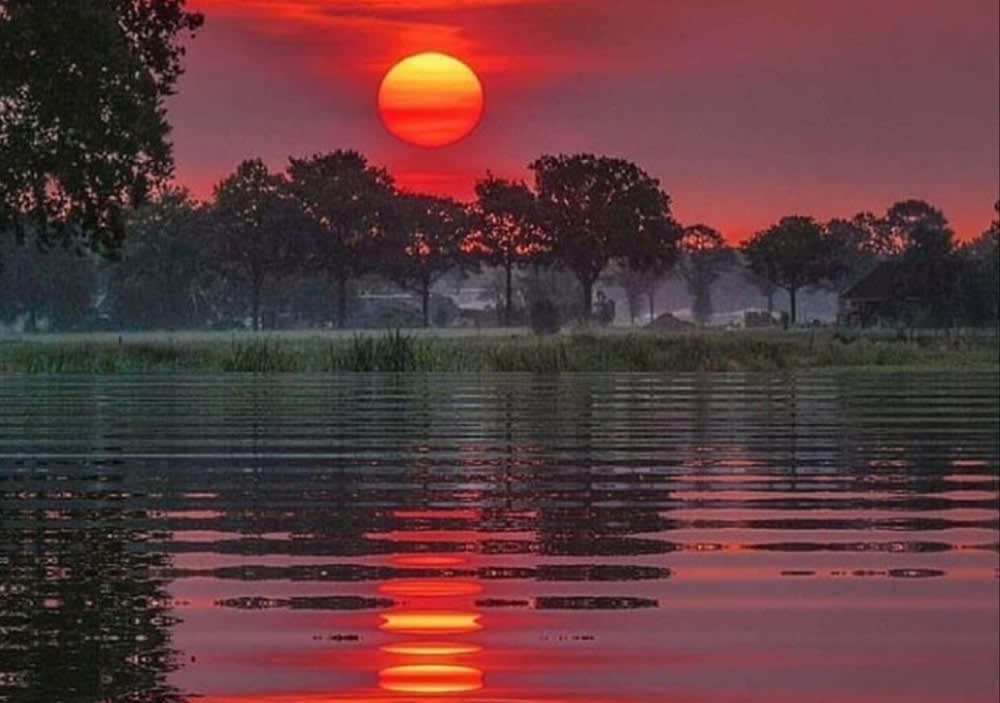 Opened in 2010,
Wellington Environmental Preserve
sits on 365 acres of land that serves as a rainwater collection and storage point meant to prevent flooding in the area. The water catchment area creates an ideal spot to bring a date and enjoy a romantic sunrise or sunset as you walk around the lake, picnic, or simply sit by the water and take it all in together.

The preserve has a low-difficulty trail that provides a serene view of the entire surrounding area as you interact with nature. Alligators and migrating birds are a frequent sight, as you walk around the trail and take in the natural beauty of this lush preserve.
Must-do outdoor activities in Wellington, FL
Kayaking at Okeeheelee Park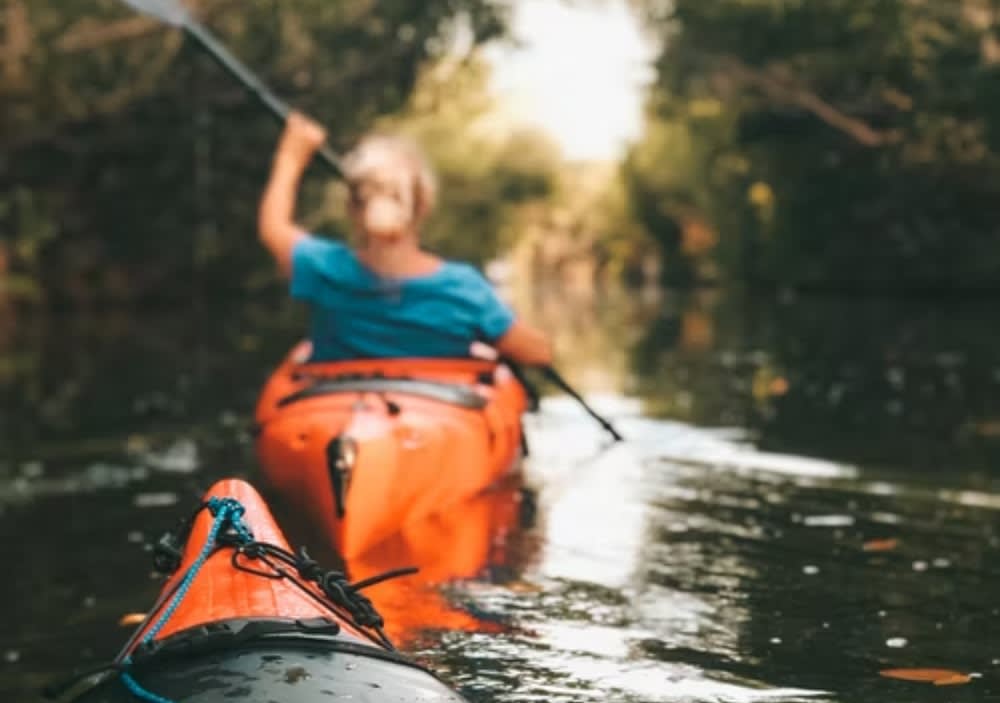 Okeeheelee Park
occupies over 1,700 acres, making it one of the largest parks in South Florida. The park offers every kind of imaginable outdoor activity on both land and water. If you don't have a kayak or a boat, you can rent one in the park.

Some of the water activities the park has to offer include:


Water-skiing
Kayaking
Boating
Paddleboarding
Fishing
If you prefer land activities, the park has:


20-station exercise course
8-mile bicycle path
BMX track
19-hole disc golf course
Dog park
Grass volleyball court
Four lighted softball fields
Five lighted baseball paths
Six lighted tennis courts
You can also enjoy a picnic at any of the many shelters and picnic pavilions throughout the park, many of which offer grills and picnic tables.
Learn about nature at Busch Wildlife Sanctuary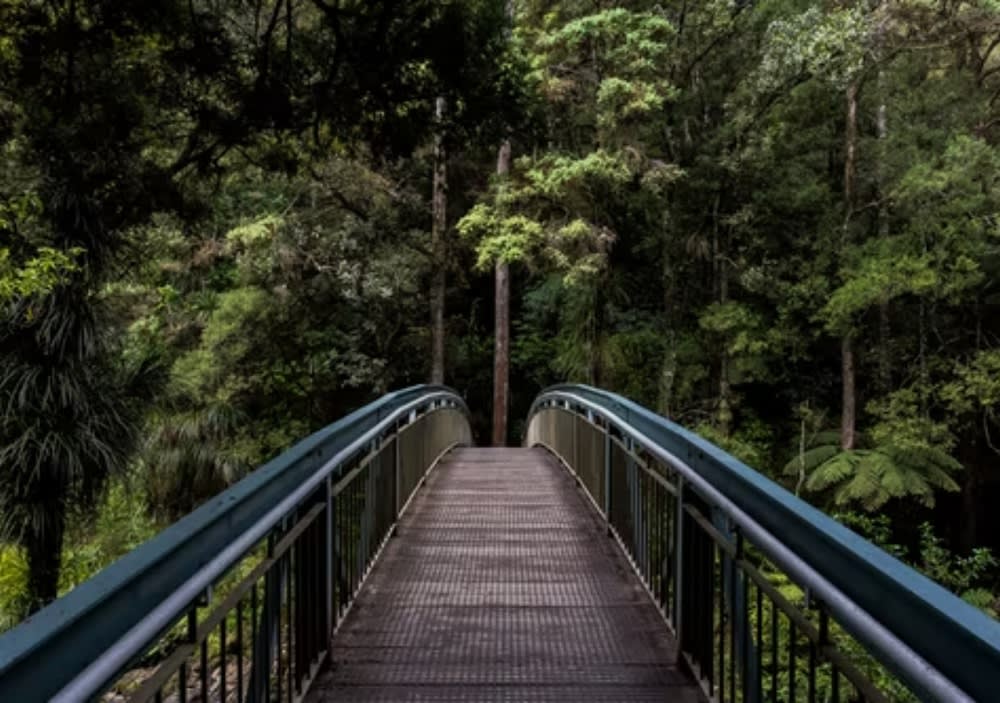 Busch Wildlife Sanctuary
offers a refuge for both people and wildlife. Established in 1983, the sanctuary is a nature and refugee center for Florida wildlife. The center houses more than 5,000 injured animals, helping them recover from serious injuries. Once rehabilitated, most of these animals go straight back to their natural habitats.

The sanctuary is free to visit, but, as a nonprofit, it does accept donations to help with upkeep and rehabilitation costs.

As you visit Busch Wildlife Sanctuary, you'll find a gorgeous nature trail that leads you through the Ok-hammock, Pine Flatwood, and Cypress Wetland. Not only do these areas include a variety of wildlife, you'll find informational stations where you can learn more about the types of natural wildlife found in the area.
Big cats tour at Panther Ridge Conservation Center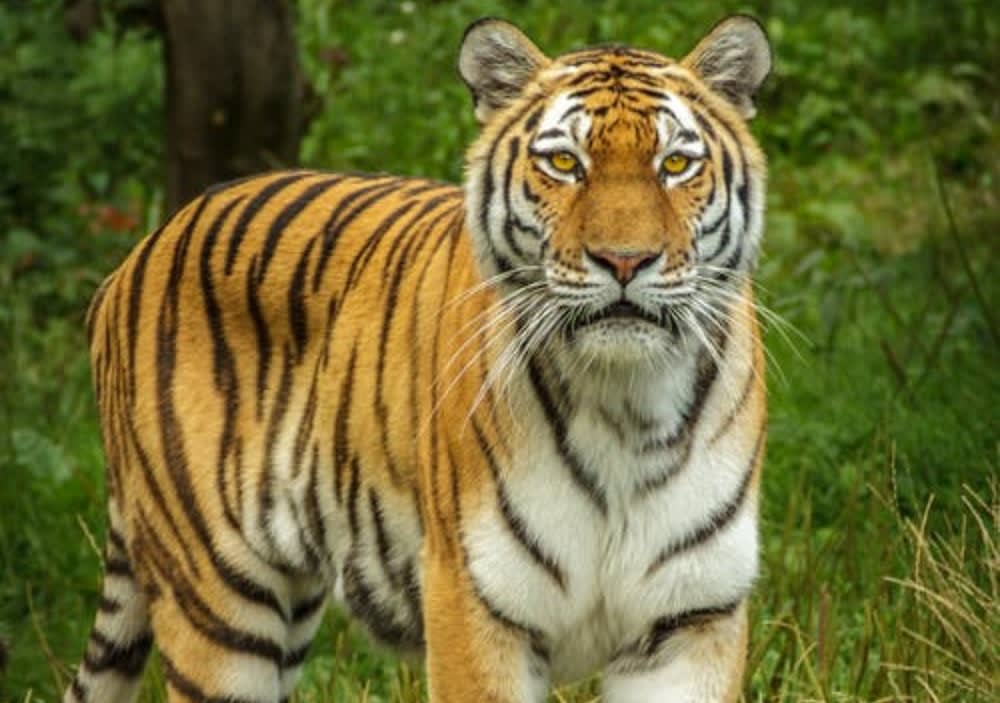 Panther Ridge Conservation Center
is home to endangered big cats. The center houses over 20 cats from nine different species. Most of the cats at Panther Ridge were once injured and rescued from the wild.

To visit the conservation center, you will need to book a tour. Money collected is used to care for and feed the cats. During the tour, you will gain in-depth knowledge about:


Clouded leopards
Jaguars
Caracals
Cougars
Cheetahs
There are a variety of tours available, including direct guided tours through the park, Cheetah Walk and painting experiences, school group tours, and even the chance to have a full experience with either big or small cats. Not only does the conservation center offer a great chance to get outside, it will help you learn about endangered species of big cats and what is being done to protect them.
A drive-through safari at Lion Country Safari Park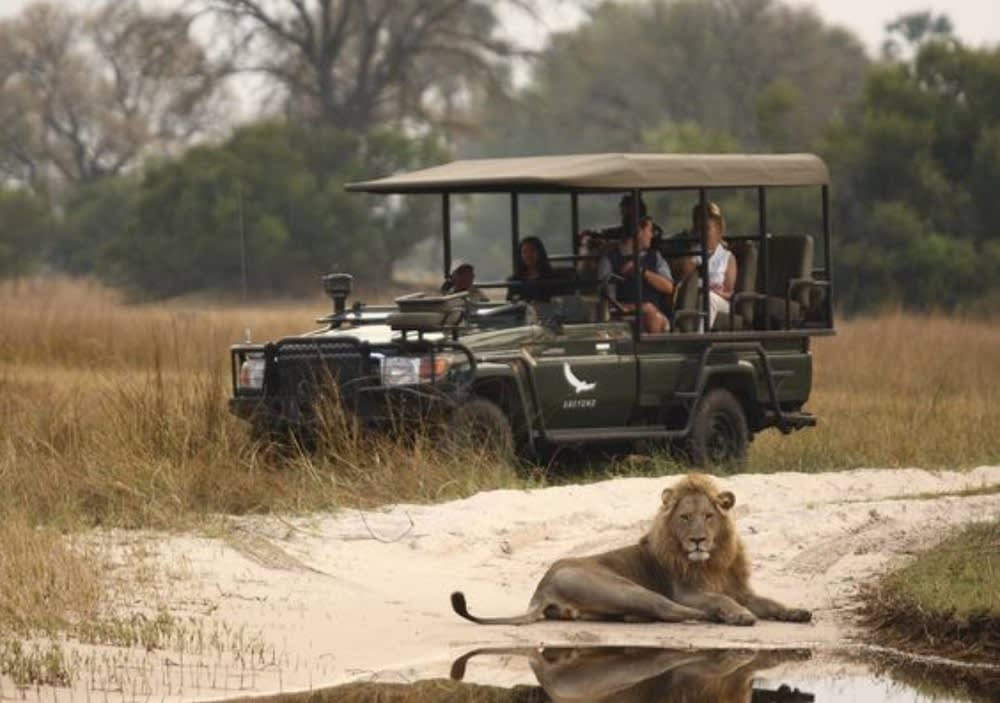 Lion Country Safari
is a walkthrough and a drive-through safari park sitting on over 600 acres of land. It houses more than 900 animals, including giraffes, lions, rhinos, and more, all in a stunning natural habitat. There are a variety of things to do at the park, including the drive-through safari, an adventure park, and premium experiences that you can enjoy with the animals, including giraffe painting, bird petting, and a toddler petting zoo.

If you're looking for more adventure or a chance to explore beyond the animals, you can check out the adventure park, which offers a number of fantastic activities. Enjoy:


Safari splash playground
Safari water slides
Safari falls
Rides, including flying elephant rides
Rio Grande train
Carousel
The park also offers a number of educational programs and opportunities, including virtual programs and field research opportunities.
Is it time to look into Wellington, FL, real estate?
Now that you've seen some of the incredible ways to get outdoors, you may be thinking that Wellington could be the perfect home for you. As a beautiful, well-located neighborhood, and with exciting activities to partake in, it may be time to look into some Wellington luxury properties.
Contact Darlene Streit
today to tour available Wellington homes for sale, learn more about this desirable community, and get started on your possible move to Wellington, Florida!
SHARE THIS STORY