Palm Beach, Florida, is renowned for exquisite mansions, high-end resorts, and historic landmarks. In addition to this, Palm Beach is singularly trademarked by its eclectic boutique shops, coastal food, beautiful beaches, and temperate weather all year long.


As such, Palm Beach has become one of the best places to spend time and relax for tourists and residents alike. If unwinding is on your to-do list, read on to learn six ways you can relax — Palm Beach style.
Get some R&R at an iconic hotel stay

Tourists and residents of Palm Beach enjoy unwinding at some of the most popular hotels. In fact, Palm Beach includes some of the most popular hotels in the U.S.

The Breakers
Photo Courtesy of Yahoo

If you're looking for some relaxation, prepare for a weekend getaway at breathtaking oceanfront properties, such as The Breakers. This Renaissance-style property is the most iconic hotel that Palm Beach has to offer. Located at the end of a sweeping palm tree-flanked driveway with easy access to the ocean, this hotel offers luxurious rooms, nine restaurants, four pools, and a 5-star spa for you to unwind.

The Colony Hotel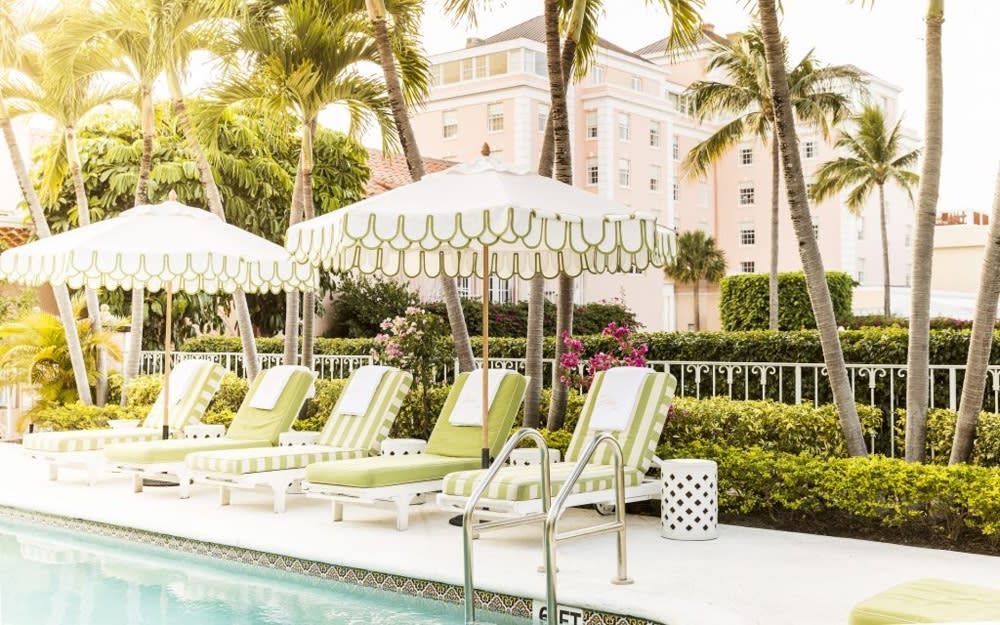 If you're more interested in a boutique-style hotel,
The Colony Hotel
will offer everything you need and more. This quaint hotel is the perfect weekend getaway for residents and tourists who want a break from their everyday routine.

The Colony Hotel includes bold-luxe interiors mixed with tropical prints for a true Palm Beach experience. But what makes this hotel alluring is that it has a distinct personality and playful energy, which has attracted many famous faces over the years. It's no wonder why residents and tourists alike love to stay and hang around this hotspot.

One thing for certain is that Palm Beach doesn't have any shortage of memorable hotels. From properties that line the ocean waters to hotels near the heart of the city, getting some R&R has never been easier.
Shop in Palm Beach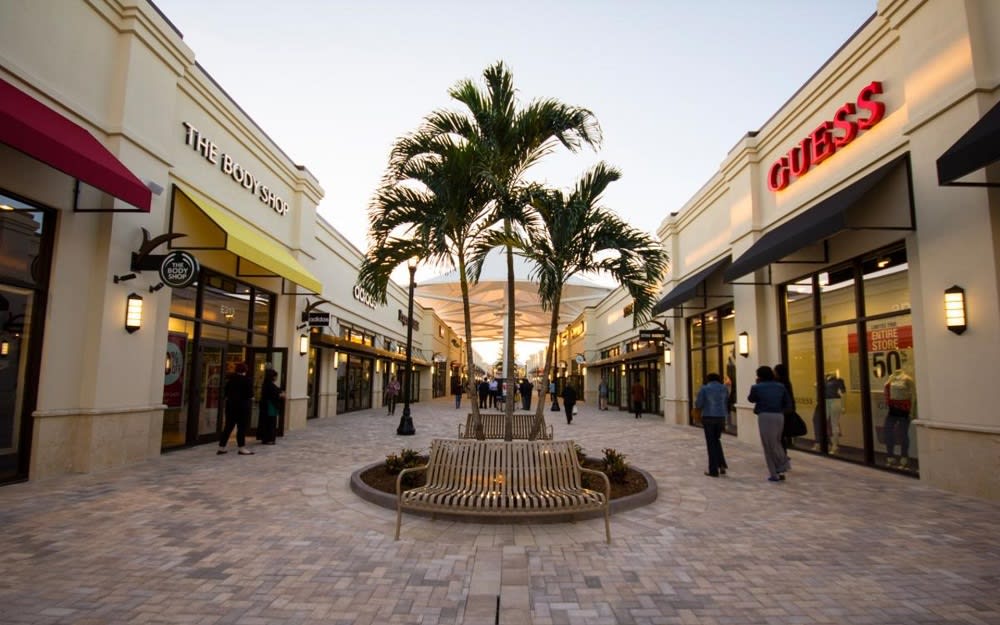 Photo Courtesy of The Palm Beach Florida
There's nothing more relaxing than stress-free shopping in beautiful Palm Beach. Thankfully, Palm Beach is full of conveniently-located shopping centers and luxe-centric avenues to suit your personal taste.

Worth Avenue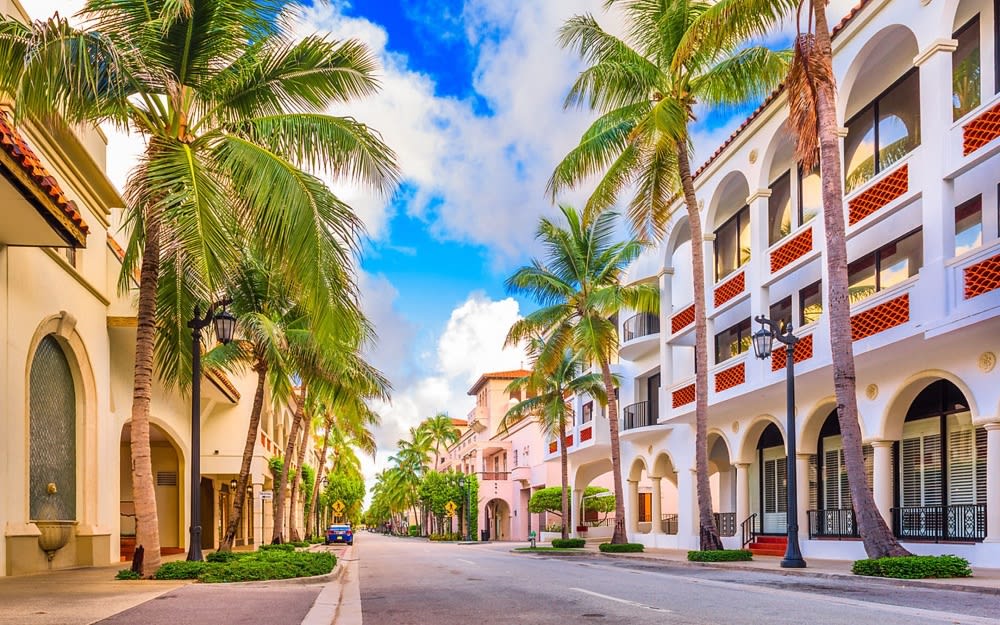 Photo Courtesy of BHS Now Blog - Brown Harris Stevens
Worth Avenue, which is around the corner from The Colony Hotel, is one of the most sought-after shopping districts for residents and tourists. This beautiful shopping area is lined with tall palm trees and includes creative window displays with a signature Palm Beach style.


You'll find a variety of pink and green floral clothing, wide-brimmed straw hats, and oversized sunglasses. And of course, all your favorite luxury brands. You'll also appreciate the small alleyways that lead to secluded courtyards and mosaic-tiled staircases that are both visually appealing and add aesthetic interest to the relaxing atmosphere.

The Royal Poinciana Plaza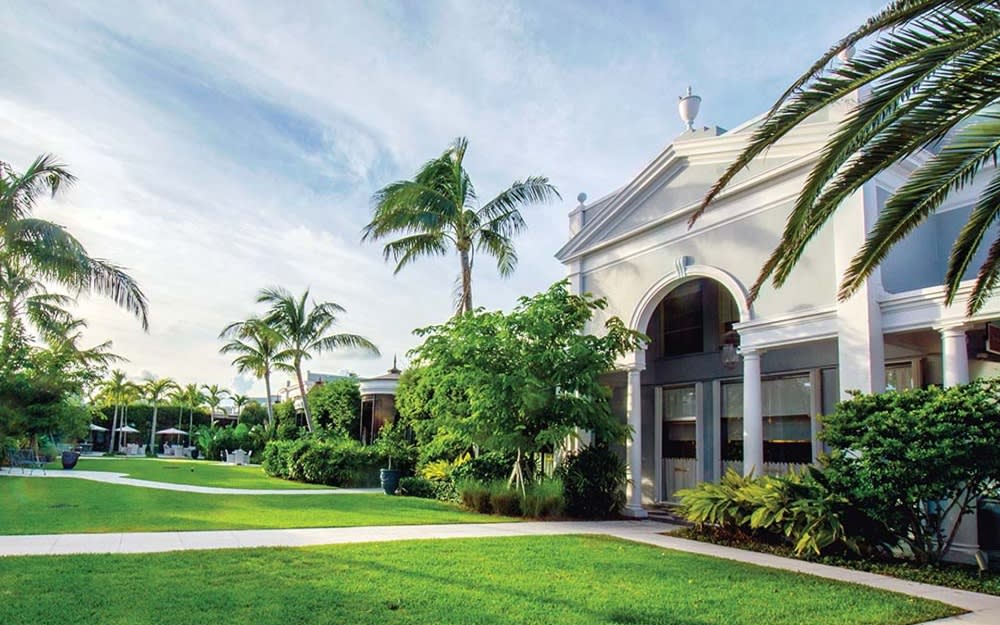 Photo Courtesy of Palm Beach Illustrated
If you're looking for more shopping to enjoy a relaxing day in Palm Beach, consider
The Royal Poinciana Plaza
. This iconic center includes a tropical courtyard garden and boutiques carefully framed with a variety of pastel-colored roses, vibrant tropical foliage and restaurants with private rooms.
Spend a day in nature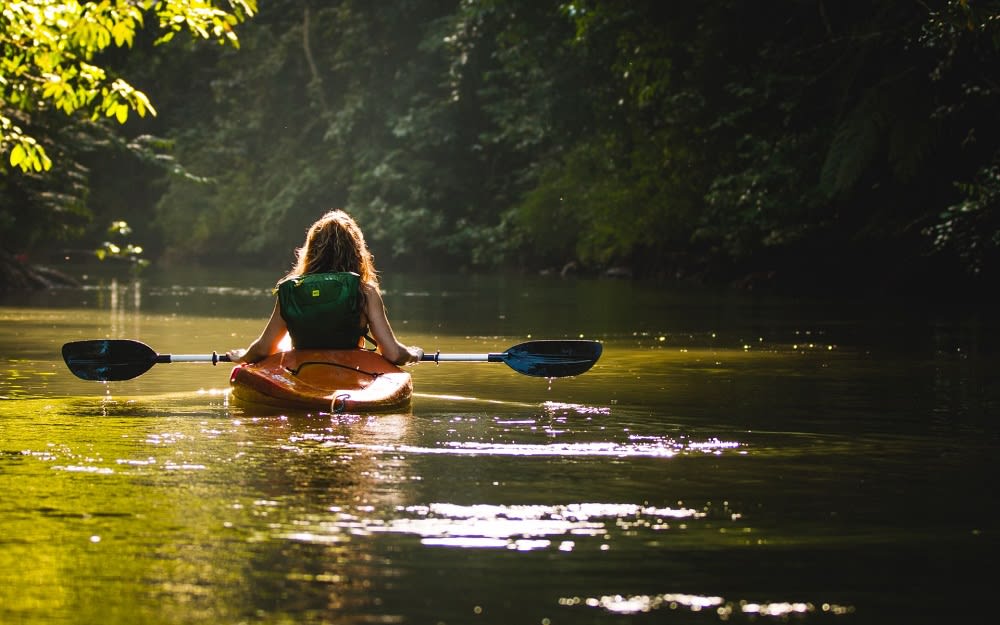 Do you enjoy spending time outdoors? Then you'll be happy to know that Palm Beach is surrounded by alluring nature, which makes it the perfect place to relax during your downtime. Palm Beach has an abundance of wildlife and agriculture. In fact, you'll likely see a flock of pelicans and long-necked herons as you explore the area.

If you're looking to see more wildlife, you can head on over to the Juniper Outdoor Center, where you can cycle along shaded woodland trails to watch for bellied woodpeckers. You can also embark on a kayaking experience down the river, where you might spot an alligator.

That's not all. Just down the road from Jupiter Outdoor Center, you can engage in snorkeling and scuba diving activities around coral reefs, shipwrecks, and tunnels. If you're looking for a relaxing escape, you'll enjoy Palm Beaches' mesmerizing marine life with unique aquatic animals, such as sea turtles, nurse sharks, and angelfish.
Indulge in outdoor dining

Relaxing outdoors is one of the easiest things to do in Palm Beach, FL. If you want to relax while satisfying your appetite, you can enjoy an array of outdoor dining opportunities throughout the area.

Pura Vida
Photo Courtesy of The Business Journals
With two locations in Miami, Pura Vida is also a favorite dining option for those in Palm Beach. Pura Vida features a diverse menu item that focuses on healthier dining. Here, you can enjoy an all-day breakfast menu, colorful food bowls, superfood smoothies, juices, and health shots. You will also enjoy Pura Vida's outdoor dining, where you can indulge in a light and healthy meal while enjoying the sun.

Cafe Via Flora

If you're looking for an even more relaxing experience, head on over to Cafe Via Flora, conveniently tucked away on Worth Avenue, one of Palm Beach's shopping destinations. Cafe Via Flora honors Tuscan cuisine in a cozy setting encompassed by an outdoor garden.

PICNIC by the Cafe des Beaux-Arts

There are plenty of opportunities to dine and relax in Palm Beach. But one place that's certainly worth mentioning is PICNIC by the Cafe des Beaux-Arts. Overlooking Lake Worth, this cafe is the perfect dining option if you're looking to unwind with great food.


This cafe includes a variety of diverse menu items, including their staple Whitehall turkey sandwich topped with brie and cranberry sauce. You will also enjoy their appreciation for calming teas. In fact, you may want to consider trying one of their most popular teas — Harney & Sons blend of black tea, which is a local favorite.
Pamper yourself in luxury spas

What's more relaxing than a luxurious day spa? Thankfully, Palm Beach has plenty of options for you to treat yourself. Day spas are the perfect downtime activity and can help you rejuvenate before enjoying everything else that Palm Beach has to offer.

The Spa at The Breakers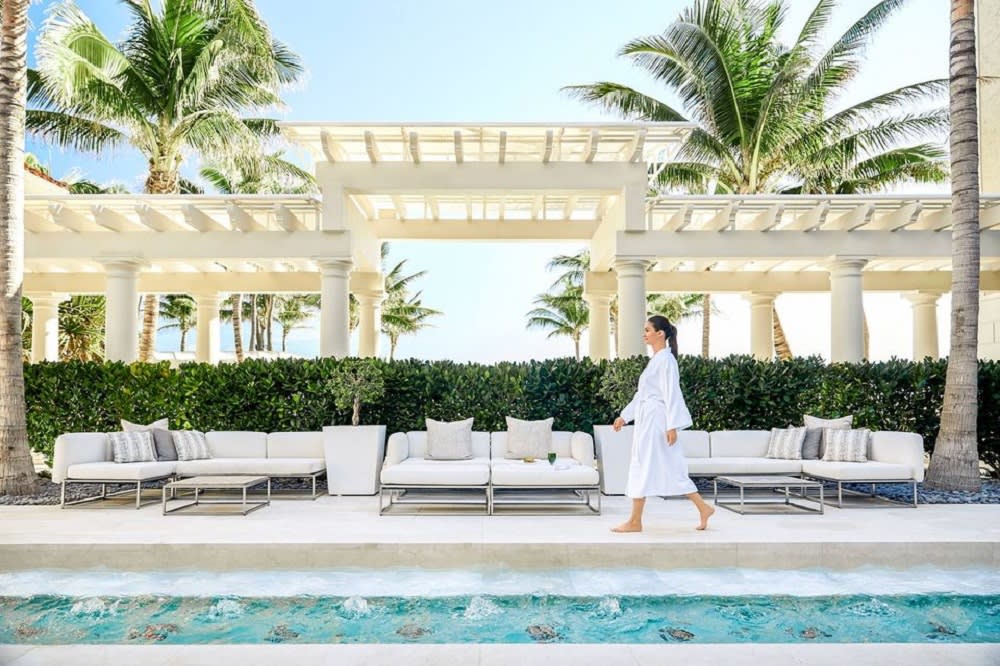 One of the most popular day spas that you're sure to enjoy is The Spa at The Breakers. While this spa is a part of The Breaker hotel, you don't have to be a guest to enjoy your time at this popular spa.
The Spa at The Breakers certainly boosts your feeling of contentment and tranquility with its indoor-outdoor location right by the ocean. Spa-goers will slip into a cotton-wool soft robe for extra comfort and embark on a relaxing journey with a customized spa treatment.

The Spa at The Boca Raton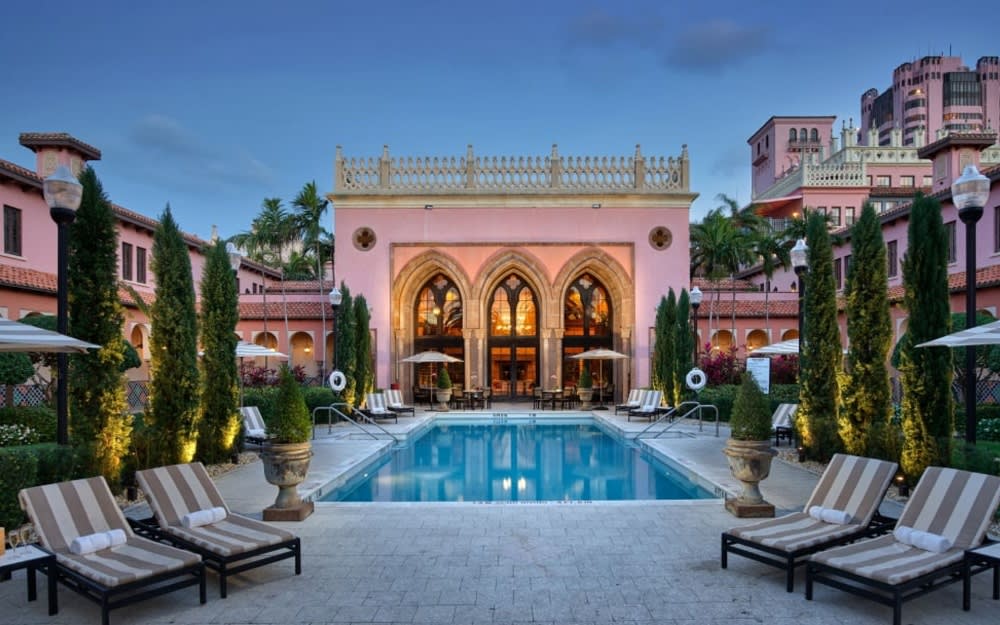 Photo Courtesy of The Boca Raton
If you're interested in a different type of spa scene, consider heading over to The Spa at The Boca Raton. This 54,000 square foot spa was inspired by the elegant grandeur of Spain's Alhambra Palace and features a total of 44 treatment rooms, tranquil gardens, along with a private spa pool.


Here, guests get a deeper sense of harmony and overall well-being thanks to their Ayurveda collection of spa treatments. The Spa at The Boca Raton offers a variety of rhythmic massages that not only supports your health but reinforces a calming experience with a blend of soothing essential oils.

Si Spa at the Palm Beach Marriott Singer Island Beach Resort & Spa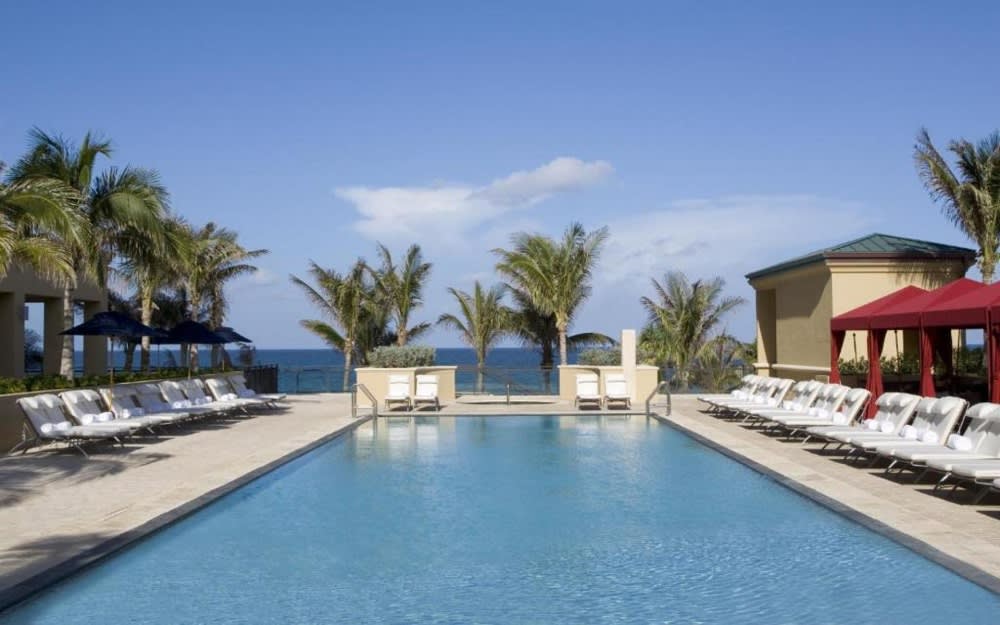 Photo Courtesy of booking.com Booking.com
If a spa that blends ancient practices with modern technology sounds like your type of relaxation experience, Si Spa is the perfect place to visit. Spa guests are bound to have an unforgettable wellness mini-vacay with deluxe customized treatments that take place in eight different spa rooms named after bodies of water throughout the world. Si Spa also includes heated marble floors, a spa patio, and steam rooms for your convenience.
Immerse yourself in art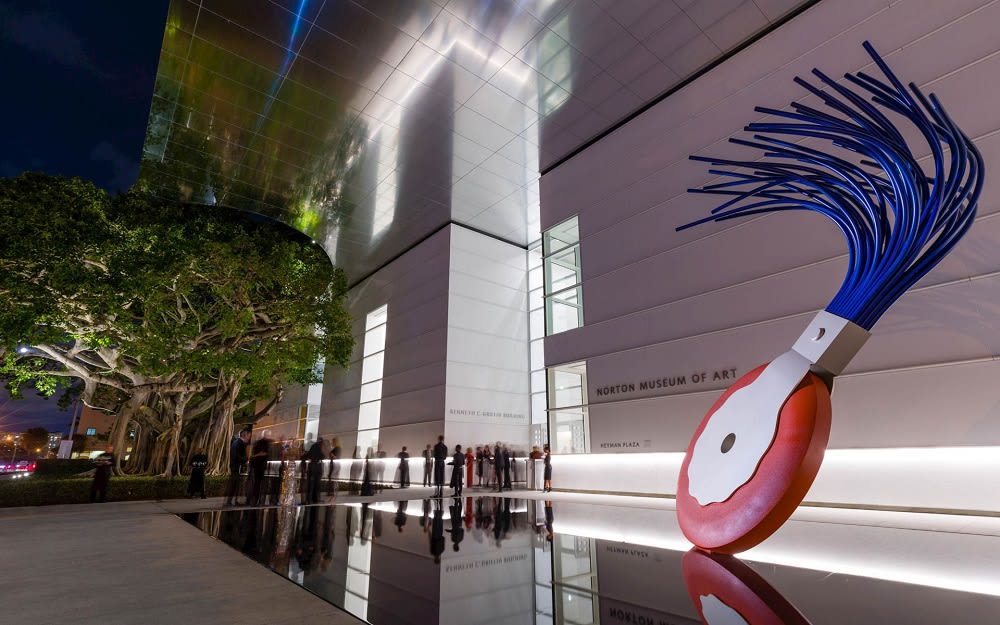 Art is at the core of the beautiful coastal city of Palm Beach, Florida. If you're looking for another opportunity to relax in the area, immersing yourself in some of Palm Beach's most notable art is a great way to go.
When it comes to art, Palm Beach has it all. From world-class museums to a variety of performing arts houses, Palm Beach is a hotspot for art lovers. The Norton Museum of Art and the Boca Raton Museum of Art both feature permanent and visiting collections.


The massive collection from these popular museums opens the door for a variety displays of artwork ranging from sculpture, photography, painting, and more. Additionally, you will find both traditional and modern bodies of work to enjoy.


But that's not all. You can also experience period furnishings and other works of art set in a mansion from the Gilded Age. Or, enjoy an art garden at Morikami Museum and Japanese Gardens.
Spend a day at the beach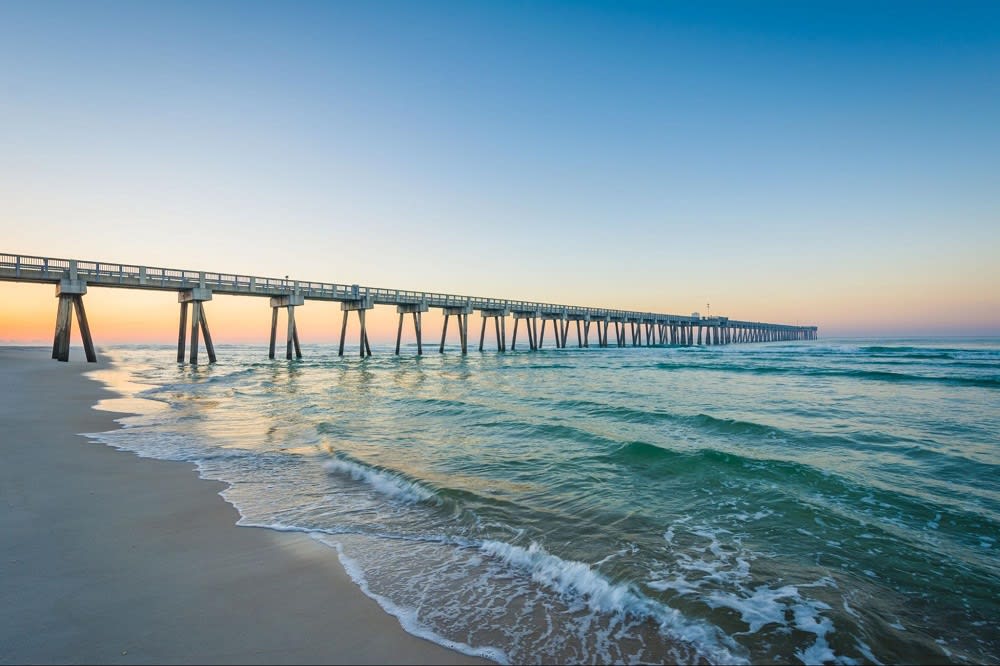 No relaxing day is complete without heading over to one of the many beaches that lie within Palm Beach. In fact, Palm Beach has nearly 30 tropical beach parks that span about 47 miles along the Atlantic ocean.
For those that are looking for a secluded beachfront, consider Ocean Cay Park in Jupiter. If you're looking to relax with a little entertainment, visit Singer Island Municipal Beach, where you can unwind on the promenade.


If relaxing water activities are more of your speed, consider snorkeling. Two popular snorkeling spots include Coral Cove Park in Tequesta and Underwater Snorkel Trail at Phil Foster Park in Riveria Beach.
Dreaming of Florida? Work with Darlene Streit
Palm Beach isn't just another city in South Florida; it's the perfect place where residents and tourists go to relax and unwind. If you're thinking about relocating to Palm Beach, your choice of a real estate agent is your most important decision. Your home will be your refuge and new community, the place you'll be making unforgettable memories, and your launch pad into your new life. If you're looking for property in Palm Beach, consider Darlene, a nationally-recognized, top realtor with a phenomenal record of success helping her clients find their dream home.
Contact Darlene
today to learn about prime homes for sale in Palm Beach.
SHARE THIS STORY