Whether you're already living in the idyllic Palm Beach home of your dreams, or visiting and looking for some fresh ideas, we have some great options for the local West Palm Beach food scene. From upscale dining to the perfect place to grab a to-go order, there are many trending West Palm Beach restaurants from which you can choose. Here's a look at a few of the current favorites.
Okeechobee Steakhouse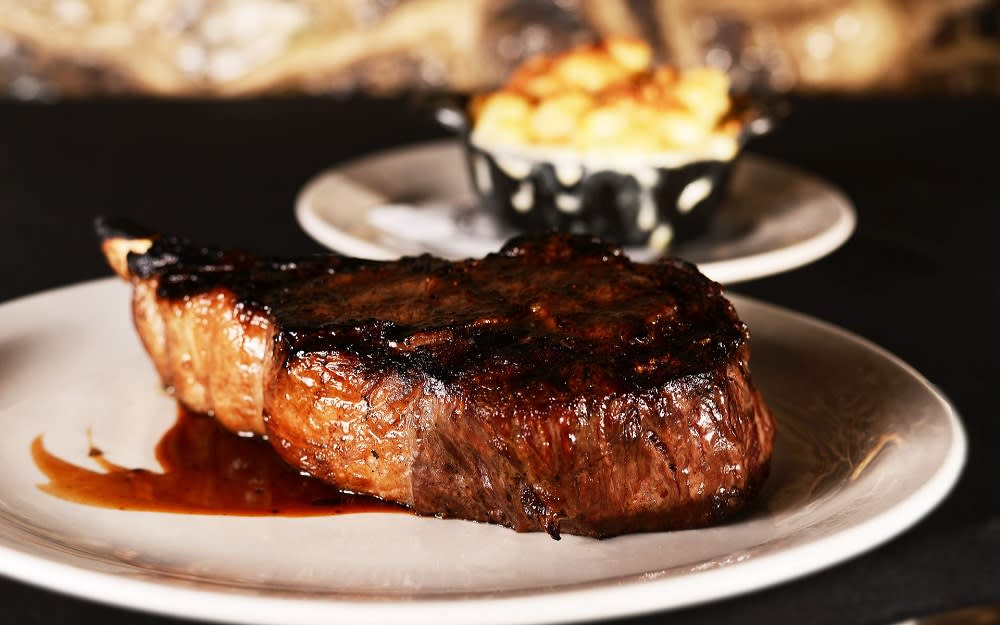 History and excellence meet at the
Okeechobee Steakhouse
, which has been owned and operated by the Lewis Family since 1947. This family-owned steakhouse is the oldest in the entire state. The owners are convinced that their closely guarded process for aging the beef before preparing it is the secret to their long-term success.

When you're in the mood for steak and all the trimmings, this is the place to go. You can order a steak, seafood, or other entrees, and everything is cooked to perfection. You'll find the service as amazing as the food. This local gem accepts reservations, so you won't be left waiting for a table on a busy night.
Sassafras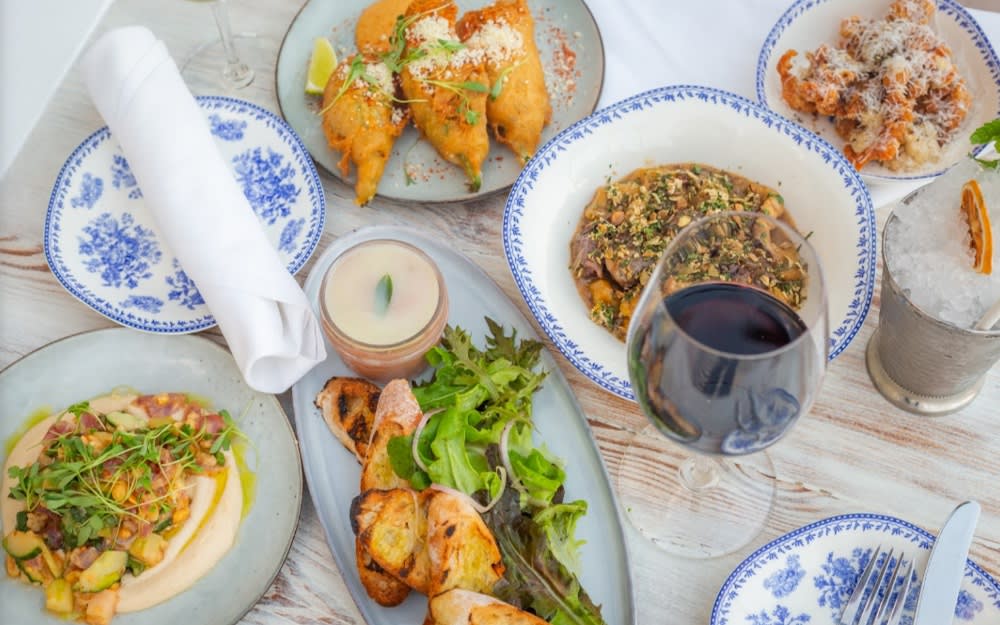 When you live in West Palm Beach, you'll grow to love Southern comfort food, and no one in the area does it better than Sassafras. This Southern cuisine restaurant is new to the dining scene, with the doors opening in 2019. It has quickly built a reputation as the go-to spot to satisfy your cravings for the Southern palate.

Highlights of the menu include succulent baby back ribs and pink shrimp and grits. This restaurant offers a Happy Hour if you're looking for an after-work drink and a quick bite before heading home. You can make reservations online or place an order for pick-up to enjoy at home.
Grato
There are days when the only food group you want is pizza, and there is only one real option for an amazing pie —
Grato
. With two sister restaurants in Palm Beach, Grato has a dedicated following and a diverse menu. This casual restaurant features an industrial feel with high ceilings.

The menu offers all of your favorites, including the Arthur Avenue pie with all your favorite meat toppings. In addition to the wood-fired pizzas, the menu has a selection of pasta and other Italian fares. You can also enjoy Grato's brunch on the weekends. In addition to table service, Grato has carryout and delivery available.
Pistache French Bistro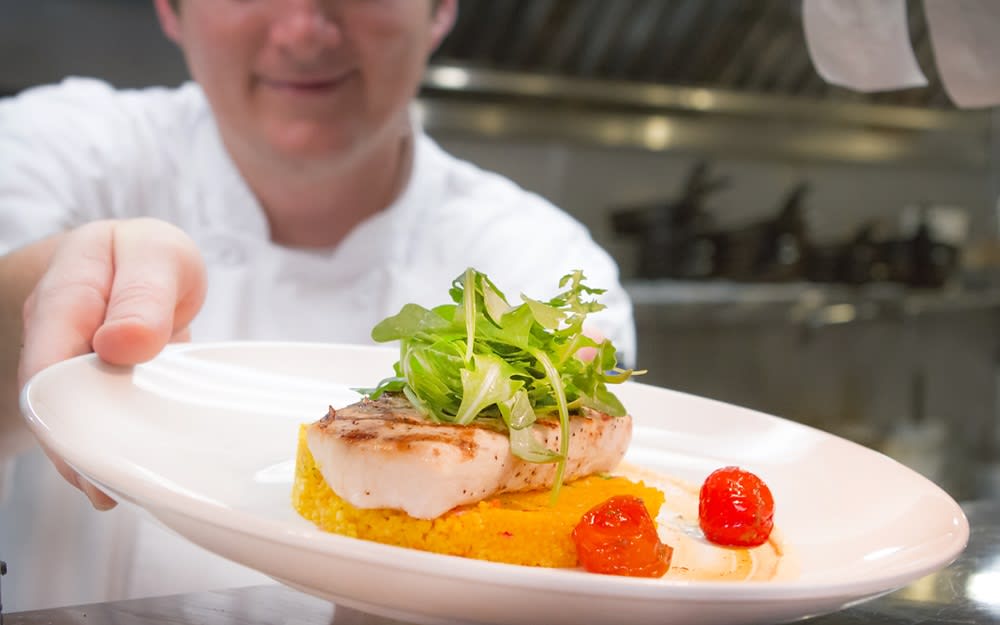 Whether you want to get in the mood for an upcoming trip to France or you simply love French cuisine,
Pistache
is the perfect place to enjoy your favorites. With more than 15 years of experience, Chef Michael Burgio designs and prepares this restaurant's exquisite menu. In addition to the food menu, Pistache also offers an impressive selection of cocktails.

Choose between one of the intimate tables inside the restaurant or one in the covered patio area. Pistache is open for lunch, brunch, and dinner with a Happy Hour. If you want to dine on a weekend night or enjoy brunch, it's best to make a reservation.
Avocado Grill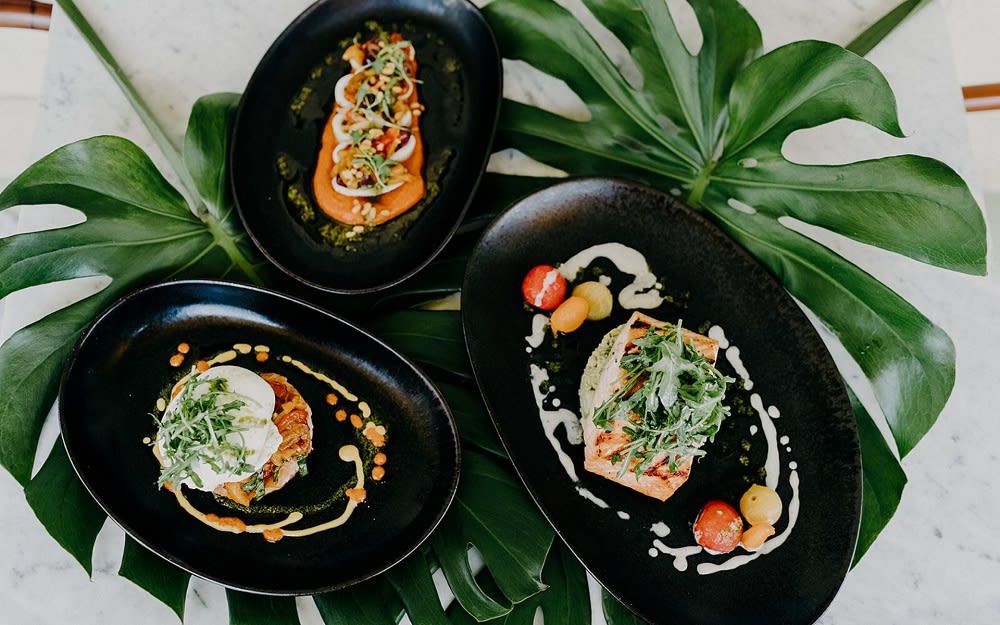 Given its central and convenient location near the Intracoastal Waterway, the
Avocado Grill
is much more than a cafe frequented by visitors – it's actually known as a brunch hotspot for locals. From the grilled fish tacos to the grilled lamb sliders, there's something on the menu for everyone in your family. You'll even find a dedicated vegan menu.

If you're hoping to get a table for brunch on the weekends or dinner on a weekend night, you'll need to plan to arrive early as the dining area fills up quickly. You also have the option to make a reservation to ensure that you have a spot.
Kitchen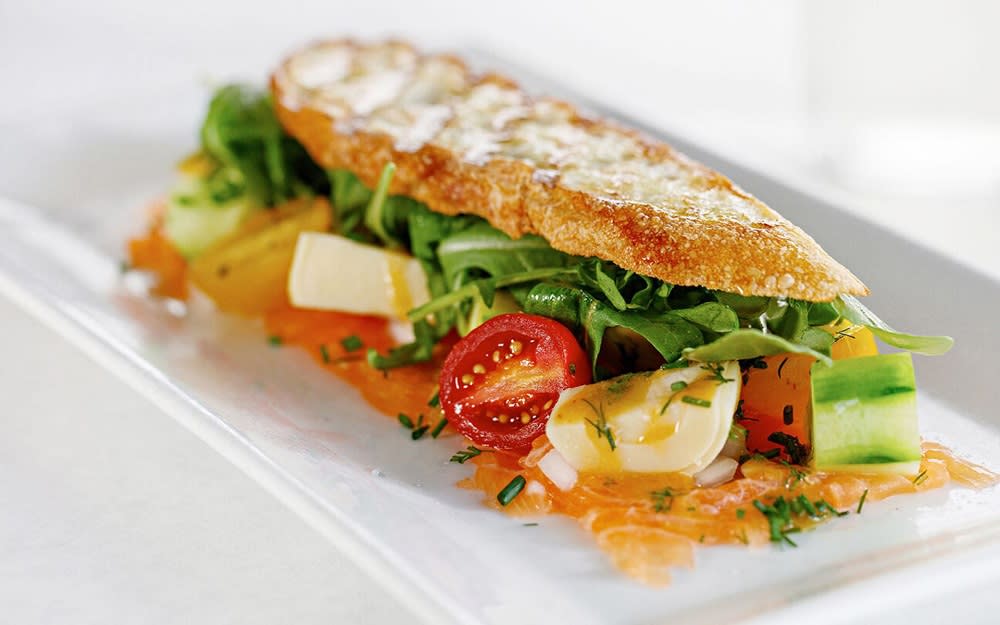 When you're looking for an upscale dining experience that would make any foodie jealous,
Kitchen
should top your list of possibilities. Opened in 2013, Kitchen reflects the dream and culinary talent of Chef Matthew Byrne and his wife, Aliza. If you hope to get a table on the weekends, it's essential to make a reservation. You can also order your favorite entrees online for to-go dining.

The menu offers favorite American dishes with an upscale twist. The "everything" pan-seared salmon is a great choice, or opt for the grass-fed chuck brisket. There are some seasonal changes to the menu, so be sure to check in advance if you're craving a certain dish. The restaurant's cakes or pies are also available for pre-order for those wishing to enjoy an at-home treat.
Batch New Southern Kitchen and Tap
When you're dreaming of Southern comfort food and a casual vibe, be sure to check out
Batch New Southern Kitchen and Tap
. Here, you'll find a relaxed atmosphere and big comfy leather booths in a large open space.

You can't go wrong with the chicken (brined in sweet tea) and waffles. For brunch, the smores waffles and cast-iron pecan cinnamon rolls are much-loved. While popular, this restaurant rarely has a wait because of the ample seating. Take-out and delivery are also available.
Pipeline Poké Co.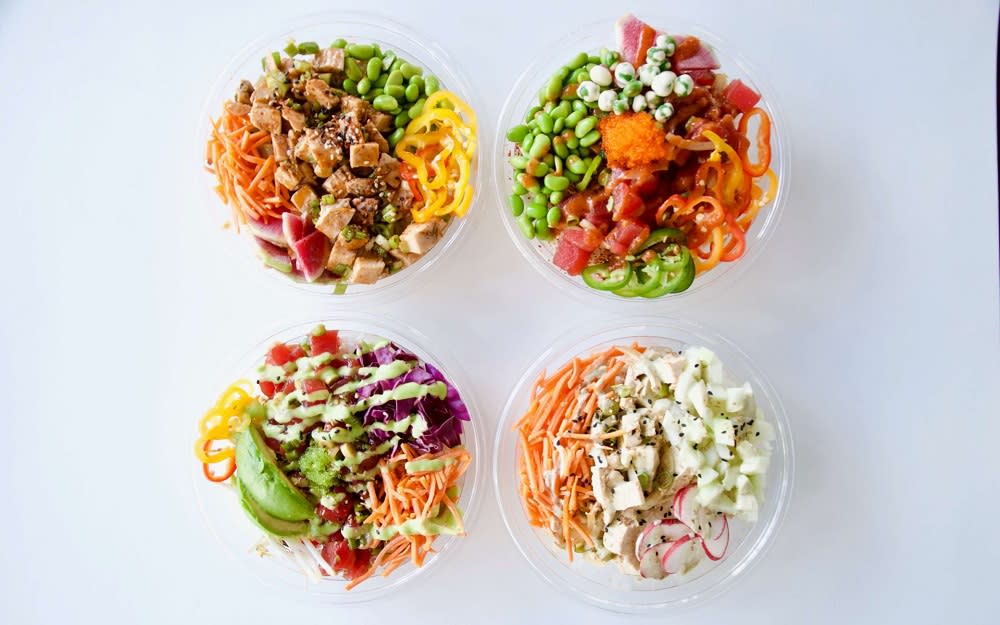 Are you a sushi lover? If so,
Pipeline Poké Co.
puts a unique spin on this popular cuisine. With a Hawaiian flair and taste palate, this eatery serves unique concoctions that include chunks of salmon and tuna with a freshness that you can taste in each bite.

This sushi is prepared as part of a bowl instead of wrapped up tight in rice and seaweed. There's even a vegetarian option for people who don't include fish in their diet. You can grab a quick meal at the restaurant or order online to take food back to your office for a healthy lunch.
La Sirena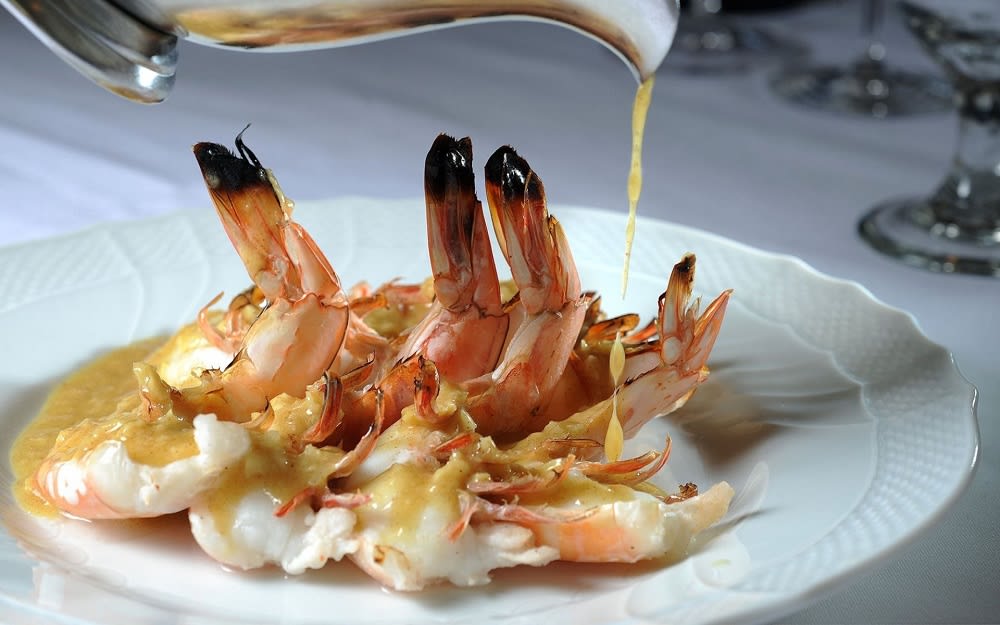 This restaurant frequently makes it onto the "Top 10" lists and "Best of West Palm Beach" lists — for a good reason!
La Sirena
is an elegant, family-owned restaurant that dates back to the mid-1980s. With linen table cloths and fine china, the tables are set to impress, but the real star is the food.

This local Italian restaurant uses fresh ingredients and makes all the classic dishes. You can select your accompanying wine from an extensive list. Don't forget to make a reservation, or you won't get a table on a busy night. The restaurant only serves dinner and is closed on Sundays.
Cafe Sapori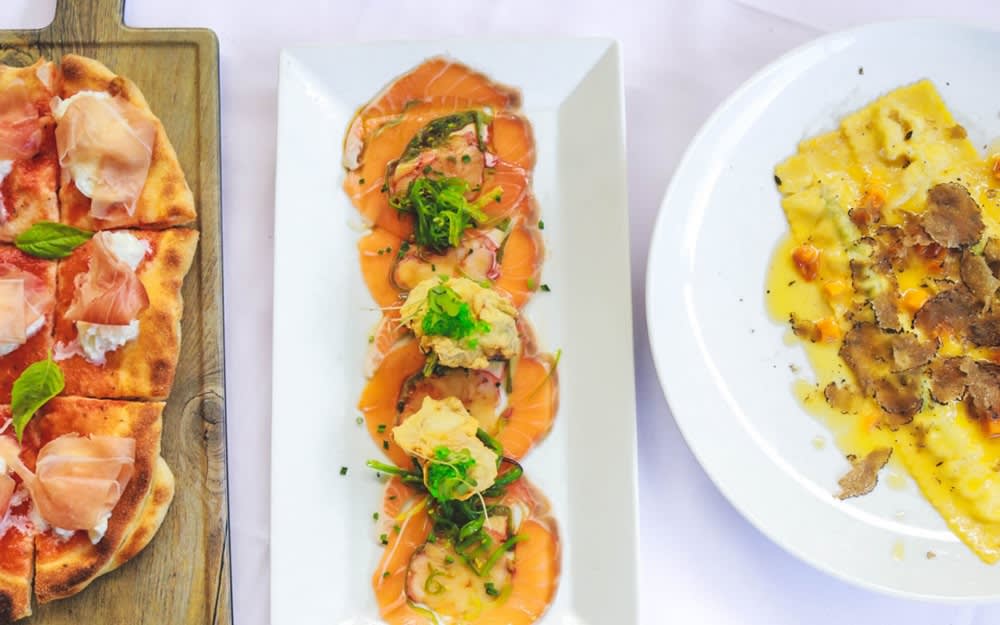 Cafe Sapori
is an upscale restaurant offering traditional Northern and Southern Italian cuisine. The show stopper is the stunning mahogany and onyx bar, where you can enjoy a cocktail before dinner or a glass of wine from their amazing wine selection. Their signature drink is Saporitini.

The restaurant opens for both lunch and dinner and includes complimentary valet, so you needn't worry about finding a parking space. If you you're looking for a table on the weekend, you do need to make a reservation. Cafe Sapori is the ideal spot for a romantic dinner or to celebrate an anniversary.
Leila Restuarant
Are you searching for exotic flavors and a fresh dining experience?
Leila Restaurant
is the answer. With belly dancers on Friday and Saturday nights and dimmed lights, this restaurant introduces you to authentic Middle Eastern flavors and dishes. It's an experience that reaches all of your senses.

Here, you can enjoy regional dishes from the Middle East. Choose to enjoy your food inside or outside. Take-out and delivery options are also offered.
Blind Monk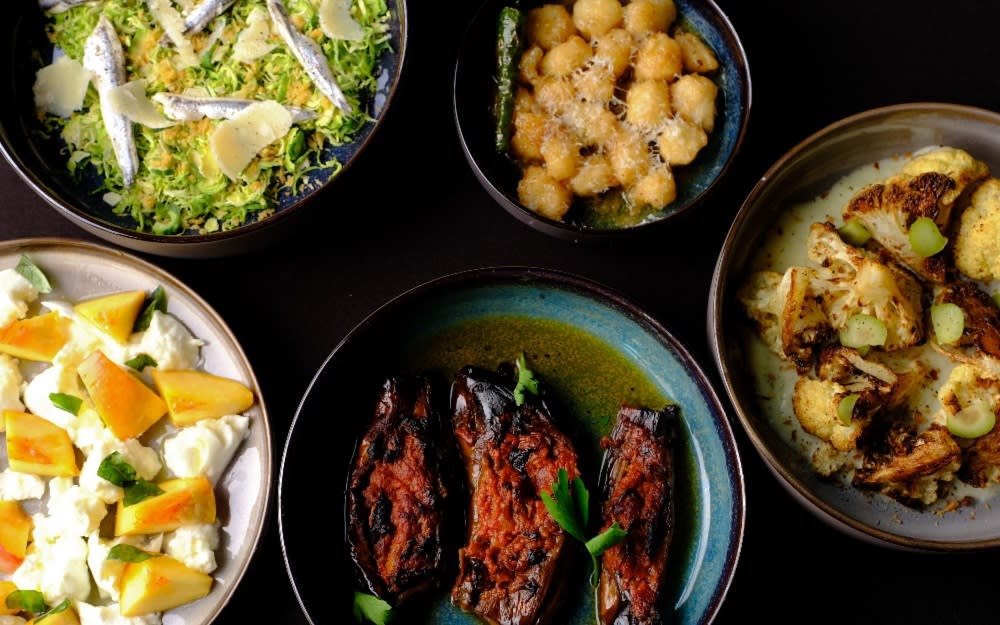 On nights when you're in the mood for a light meal and a stunning wine selection, it's time to head to the
Blind Monk
. At this charming restaurant, you'll find that the menu of small plates and wine constantly changes, making it a fresh experience each time you visit.

On Tuesday nights, you can enjoy your meal or wine tasting with live music in the background. While the restaurant offers both carryout and delivery, it also has a shop that sells wine by the bottle and the cheese boards that are also offered in the restaurant.

While the cuisine and dining options vary, the restaurant scene in West Palm Beach is thriving. This list can help you start exploring the culinary possibilities.


It's no wonder that people continually choose the relaxed, sophisticated lifestyle of this area, with a steady stream of new residents finding their homes here. If you're looking at homes for sale in West Palm Beach or in South Florida, you'll need a proven agent with decades of success. Darlene Streit knows your ideal luxury home is out there waiting for you, and she will help you find it.
Reach out to Darlene today
to start your search.
SHARE THIS STORY