Known as the world's winter equestrian capital, Wellington has a diverse array of luxury homes and condos for seniors and retirees of any age to enjoy. However, this is not the only thing that attracts people to the location. Read on to learn why Wellington is often a top choice for those looking for a relaxing, yet engaging place to settle.
Great weather and climate

One of the most important considerations when choosing an ideal retirement location is the weather and climate. Retirement comes with a lot of free time on your hands, which is best spent exploring the outdoors.

Modern architecture and interior design are big on indoor-outdoor living. This means many homes have curated indoor spaces that blend with the outdoors. In some homes, open living rooms connect to the patio/deck area, or an open kitchen connects to the backyard, which is separated by "movable" glass.

Wellington experiences long summers and short winters with an average of 230 sunny days a year. This weather sets the perfect tone for easy daily living, and also an ideal climate for exploring the outdoors and enjoying indoor-outdoor entertaining.

You can make the most of your luxury home in Wellington with simple outdoor activities such as:


Grilling and dining on your patio or backyard
Entertaining family and friends poolside
Reading, soaking up sun, or tending to gardening
Exploring the many nearby nature attractions and preserves
Relaxing in a hammock or unwinding on your patio after an active day
Close-knit community

Retirement life can sometimes be lonely, especially if you move away from close family and friends. Wellington has a population of just over 66,000, which means there is plenty of space for peace and quiet but also offers the attraction of a small, tight-knit community. Wellington can provide a sense of unity and belonging, which makes it easier for new residents to fit right in.

When transitioning to retirement living, you still want to maintain a sense of being connected, and having access to community features will foster that true sense of home. Spaces for seniors to gather are important, and they include:
The clubhouse
Fitness centers
Golf courses
Tennis courts
Yoga studios
Local classes and book clubs
Coffee shops, libraries, restaurants, organized group activities
Tax-friendly state

Being a tax-friendly state for seniors and retirees, Florida allows you to save money every tax season. The state has no income tax, which means retirement income (such as security benefits, pensions, social security, 401(k), and IRAs) is exempt from tax.

Florida also doesn't have estate or inheritance taxes, and taxes on properties are reasonable. The median tax on properties is 0.83%, which is below the national average tax of 1.07%. In Florida, you can retain more of your retirement income and spend it on land and properties or leisure activities.

In addition, if you make Wellington your primary residence, you will receive a homestead exemption of $50,000.
A host of community events

Many employed people spend up to eight hours of their day working, but after retirement, those hours become newfound free time to spend on leisure activities.
Wellington hosts
The Palm Beach Masters
series, which is a group of unique events hosted yearly at the
DeerRidge Farms
. A beautiful location at the heart of Wellington's equestrian sport, this facility is well-loved by locals. The premium events provide spectators, competitors, and sponsors a chance to experience unforgettable hospitality, high-end facilities, and world-class showgrounds.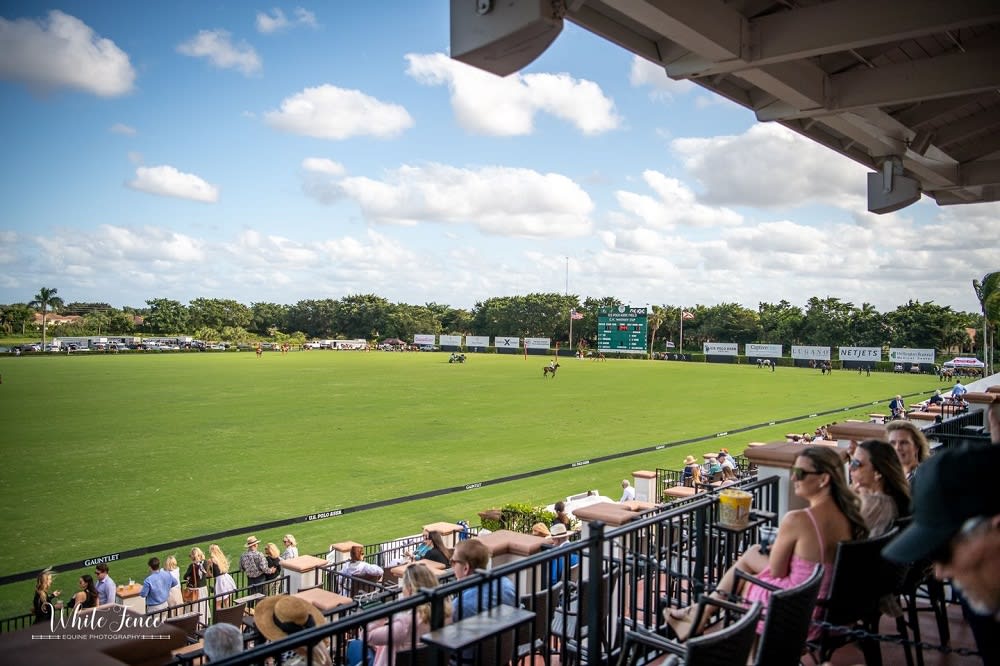 Image courtesy of White Fence Equine Photography
Wellington also boasts the
National Polo Center
(formerly the International Polo Club) one of the biggest polo clubs in the world. The club, which was opened in 2002, hosts some of the largest high-goal teams and prestigious polo tournaments in the United States every winter. Residents often watch the unique sport and catch up with friends over brunch.

Other events in Wellington that bring like-minded people together include:


Delicious dining

Even with an abundance of time on your hands, there will be days when cooking seems like a chore. Luckily for you, retirement in Wellington means great opportunities for informal and fine dining. One of the best ways to get to know a town is to indulge in its cuisine. The winter equestrian capital of the world has some of the most amazing dishes and dining spots that are popular with both locals and visitors.

You will find a number of award-winning restaurants in the area. And whether you prefer casual attire or dressing up for fine dining, Wellington has multiple options.
For a delicious and easy-going dinner, head to
Stonewood Grill & Tavern
, which serves American comfort foods. The restaurant serves succulent steaks and fresh seafood prepared expertly by a gourmet chef. If you are craving some Italian dishes made from quality ingredients in a fine dining restaurant, visit
Franco Italian Bistro
. For fresh breakfast or brunch, hop into
First Watch
and enjoy an excellent dining experience.
Rich art culture and lifestyle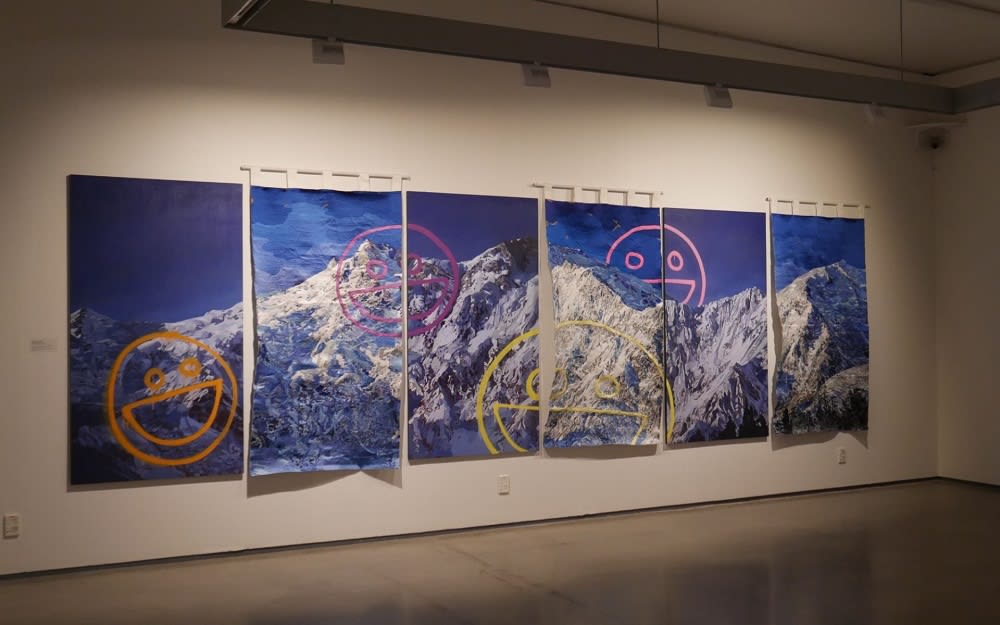 Many residents and visitors alike enjoy the various thriving forms of culture and arts offerings found in and around Wellington. You can enjoy many cultural attractions such as:


Live theaters
Ballet
Classical theaters
Opera
Symphonies
Art and culture play a large role in Wellington; the small community and nearby areas feature various galleries and art studios where you can browse through prestigious collections and exhibits.
Take a tour of the
Norton Museum of Art
in nearby West Palm Beach and enjoy collections from different curatorial departments. Some paintings and sculptures date back to the 18th century.
There are also many opportunities to show off your own artistic skills. You can take a class and learn from the more than 50 artists and instructors while sipping wine at
ArtCellar Wellington
. You will be surprised by how the artists can teach even a novice painter to create something beautiful.
Proximity to beaches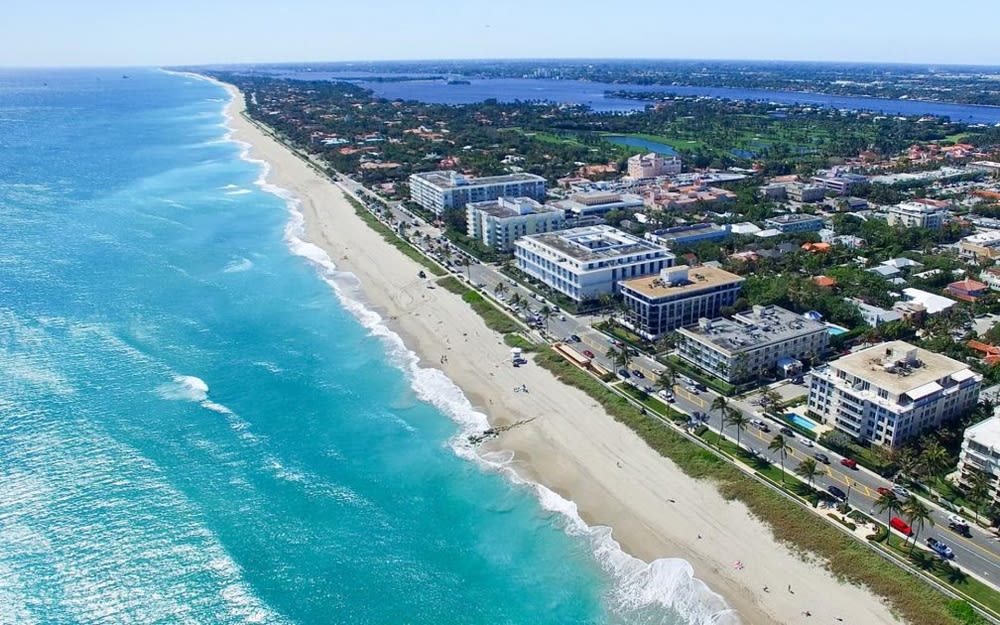 Image courtesy of Kayak

A major advantage of living in Wellington is the proximity to beaches. Residents feel like they are constantly on vacation since they are close to the ocean and have easy access. The allure of retiring close to the beach has attracted seniors to various towns in Florida, including Wellington. The town is located near some of the best beaches in Florida. Palm Beach, which is known for opulence and beautiful scenery, is a local favorite.

Situated a short drive from Wellington, Palm Beach has legendary resorts lined with stately palm trees. You can easily escape to the beach and have a relaxing afternoon lying on the white sands, and then enjoy cocktails and a bite after.
Golf paradise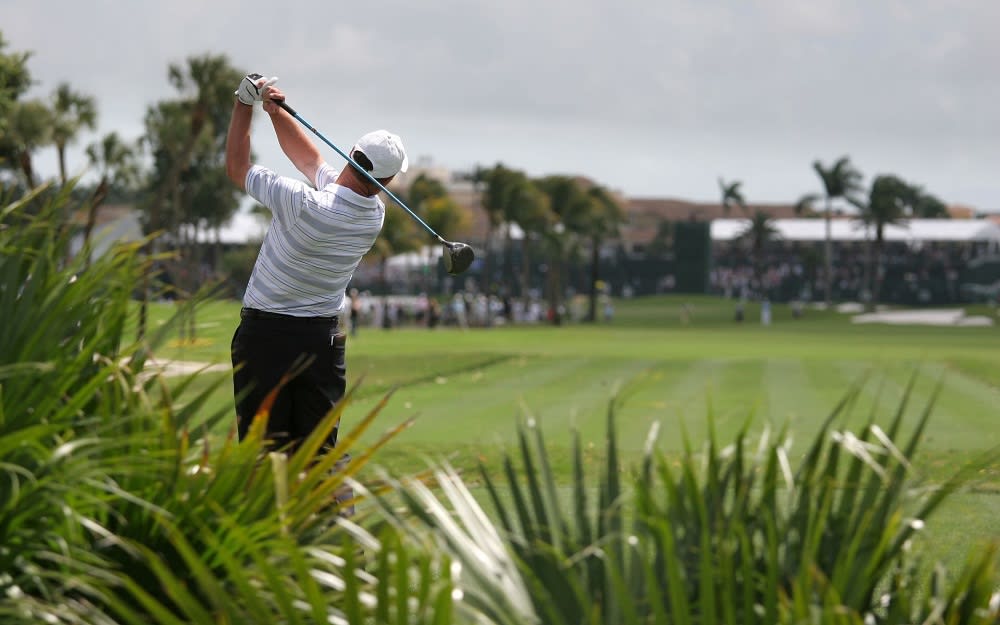 Golf is a wonderful sport for all age groups, but it's perfect for retirees as golfing is a low-intensity, yet very social sport.

Wellington is a great location for outdoor enthusiasts who particularly enjoy golfing. With an average annual temperature in the 70s and sunny skies, a selection of nearby golf courses and country clubs make the Wellington area a golf paradise.
Choose a different golf club from 229 nearby golf courses, including
Wellington National Golf Club
's award-winning course, each week if you'd like, or find your favorite and try to master it. If you are a newbie but want to take part in the sport,
Wycliffe Golf & Country Club
offers public and private lessons.
Exotic attraction sites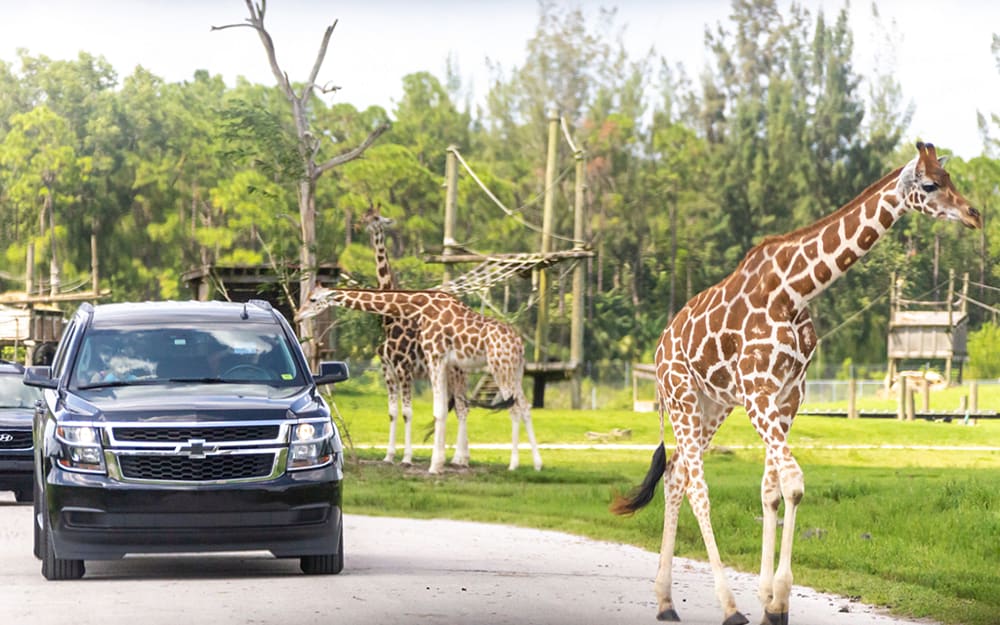 Image courtesy of Lion Country Safari

As an alternative to golfing or enjoying leisure time at your Wellington luxury home, venture out to Wellington's aquatic complex. The aquatic complex features splash pads, an Olympic size swimming pool, and more.
Or head over to Palm Beach County for a drive-through at the
Lion Country Safari
, which was ranked the third-best zoo in the USA. Here, you'll see exotic wildlife, including African lions, Blackbucks, zebras, and many more.

You can also tour other interesting sites such as:


Is Wellington for you?

If you're thinking Wellington may be a good match for your lifestyle, and retirement dreams and wants, choosing a home here (and where) is one of the biggest decisions you'll have to make. Finding the type of home that best suits your needs in a neighborhood you'll love is an important part of your search.

Wellington offers a plethora of luxury homes with upscale living and some of the best amenities in the USA. Homes are typically between 1,177 square feet and 6,540 square feet and can be customized depending on your taste and needs. Since Wellington has a tropical climate, most homes have outdoor living spaces. Yards often include a dining area, enclosed grassy area, and hot tub.

As you move into retirement, the amenities you choose for your home are essential.

Most people envision a life of relaxation that is free from stress when starting their retirement, so be sure to choose a home that has access to things like:


Gourmet dining
Community gardens
Dog paths
Classes and lectures
Cultural opportunities such as theaters and museums
Recreational activities and outdoor attractions
Find your new Wellington luxury home with Darlene Streit
It can be daunting to start exploring available condos and single family homes for sale in Wellington on your own. That's why having an experienced agent cuts to the chase and makes the process easier and more efficient for you. Darlene Streit knows Wellington, and all its neighborhoods and distinctive addresses, and can help guide you to your perfect home. She and her team of licensed professionals will take care of every detail for you, from start to closing. Whether you're looking for a condo or single family home in the 33414 zip code,
text, call or email Darlene
today to begin the exciting process of finding your new residence in Wellington!
SHARE THIS STORY