Wellington, Florida, has come a long way in 70 years, from soggy land adjoining the Everglades to an affluent, bustling community of 65,000 that is widely known as the "Winter Equestrian Capital of the World." This fantastic residential community is also known as a great place to live under the South Florida sun, with its own special amenities located just a short drive from West Palm Beach's luxury shopping and fine dining.

People who buy Wellington real estate enjoy South Florida's natural beauty and many other activities besides the equestrian industry. There are many golf courses, nature preserves and sanctuaries, plenty of parks, and great schools. The vast Everglades begin right at Wellington's western boundary.

The market for Wellington homes for sale is strong. The village has several golf and equestrian communities that feature condos, single-family homes, and mansions with large plots of land. Some homes feature their own stables, and others have their own airplane hangars.
What locals love about living in Wellington
It's perfect for horse lovers

Because of its great location and wonderful climate, Wellington has become an epicenter for many equestrian events. As the Winter Equestrian Capital of the World, there can be as many as 20,000 horses in the village at one time during the height of the season.

Palm Beach International Equestrian Center
The Palm Beach International Equestrian Center
is the place to be during the winter season. Billed as an "Equestrian Lifestyle Destination," the massive, 500-acre complex includes a 100-acre equestrian show complex, 15 show rings, stables, and a clubhouse that offers numerous dining and hospitality options.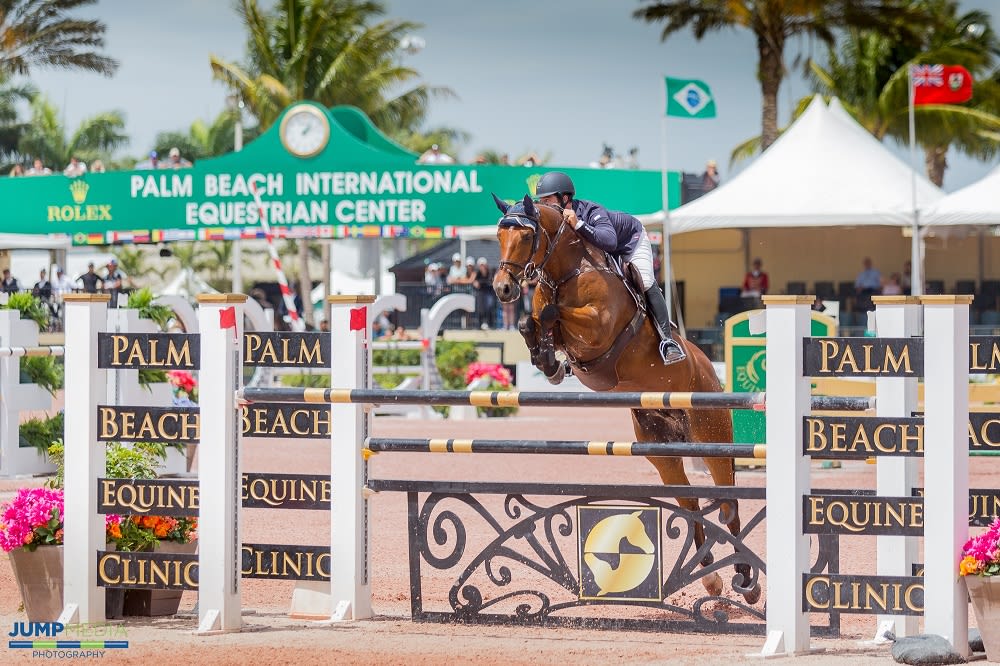 Residents of Wellington look forward to the Winter Equestrian Festival (WEF), which is the largest and longest-running hunter/jumper equestrian event in the world. This 12-week equestrian extravaganza begins in early January and runs through early April, with a schedule loaded with various events, including dressage and jumping. Many Olympians compete during the festival, which gives it a world-class feel.

Polo
Another favorite activity on the Wellington social scene is the Palm Beach International Polo Season held between January and April. Matches at the
International Polo Club
are the place to see and be seen for people who live in Wellington. Well-dressed spectators turn out to enjoy thrilling matches from veranda seating, and then enjoy fine dining and other entertainment options.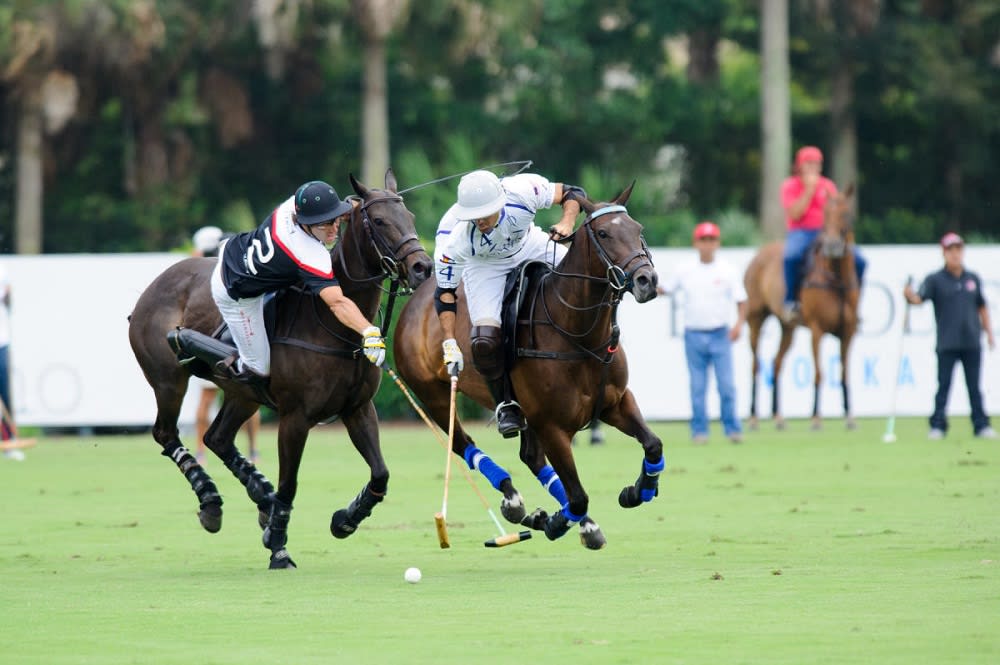 The International Polo Club isn't just for the professionals. Lessons are available for everyone, from beginners to experienced riders. Once newcomers have picked up enough experience, they can even join a team and play in some low-goal tournaments.
The Palm Beach Polo and Country Club
also holds an important place in the village's sporting scene. Equestrian activities and polo have helped attract many waelthy and famous people to the area, whether as visitors for the competitions or as part- or full-time residents who have purchased Wellington real estate. Members of the British royal family have played polo in Wellington. Prince Charles often competed at the Palm Beach Polo & Country Club in the 1980s and was once accompanied by Princess Diana. Their son, Prince Harry, played in a charity match in 2016 at Valiente Polo Farm.
Rock star Bruce Springsteen and his musician wife Patti Scialfa have visited the area for competitions with their daughter, Jessica, who was part of the U.S. show jumping team that won the silver medal at the Tokyo Olympics. Former New York City mayor Michael Bloomberg's daughter, Georgina, also competes in equestrian events.
It's great for avid golfers

As well as having access to many equestrian events, residents of Wellington also are surrounded by some of the best golf courses in the Sunshine State. These courses include the Wellington National Golf Club, the Palm Beach Polo & Country Club, The Wanderers Club, and Wycliffe Golf & Country Club. These private courses offer spectacular golf and many other amenities that make membership worth it.
It's the perfect place to retire
Wellington is known for its calm and peaceful nature, perfect for retirees looking for a relaxed and luxurious place to call home during their golden years. Thanks to the wonderful weather, scenic beauty, sunny beaches, and ample opportunities to meet new friends, retirees love to relocate to Wellington; in fact, Wellington has been named
one of the best places to retire
in the nation. Wellington homes, condos and other real estate for sale are often snapped up quickly as more and more people appreciate the lifestyle this village offers. As a small, friendly community with world class luxury living, it provides the perfect combination for an intimate yet cosmopolitan life.
It has an abundance of nature

Panther Ridge Conservation Center
—
Panther Ridge Conservation Center
is home to more than 20 big cats that were rescued due to injuries and now live in a safe environment. Various tours are available to see these majestic animals in a replication of their natural environment.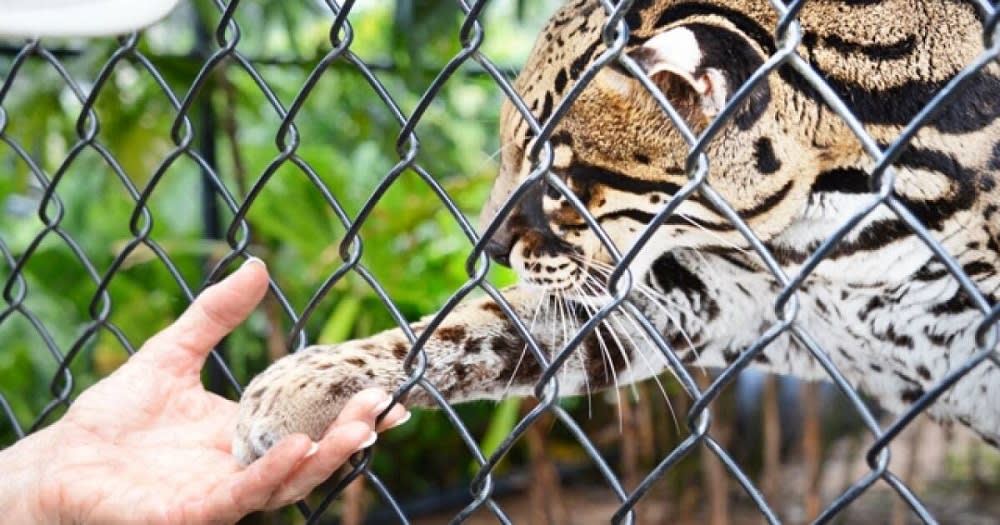 Photo courtesy of Visit Florida
Peaceful Waters Sanctuary
—
Peaceful Waters Sanctuary
is a 30-acre wetlands park that has been set aside to help preserve native plant species and wildlife. It includes 1,500 feet of elevated boardwalks and one mile of walking trails, which help get visitors as close to nature as possible. People who have bought Wellington homes to easily access these nearby nature excursions, visit the sanctuary for bird watching and wildlife photography. Among the birds living at the sanctuary are cranes, spoonbills, and egrets. The sanctuary is located inside the Village Park Athletic Complex.
Okeeheelee Nature Center
—
The Okeeheelee Nature Center
is located on 90 acres of wetlands and pine flatlands, with some 2 ½ miles of trails that offer visitors an up-close look at wildflowers, birds, and wildlife such as deer and tortoises. There are hands-on exhibits, programs that include birds of prey, snakes, and owls, and a nature-themed gift shop. It's best to visit the nature center from September through May in order to avoid the overwhelming summer heat and humidity. Okeeheelee Nature Center is located between Wellington and West Palm Beach.
Looking for Wellington homes for sale?
These are only a few of the things that locals love about Wellington, Florida. If you'd like to find out what the buzz is all about and why people are buying property in Wellington, let
Darlene Streit
put her extensive experience in the market to work for you.
SHARE THIS STORY