As a homeowner, you have an important job. Not only are you here to take care of your home and landscaping, but you're also in a powerful position to help care for the planet you're living on. If you own
Southeast Florida real estate
, there are several upgrades you can make to your home to make it greener and better for both you and the ecosystem. These upgrades will not only improve the quality of your home, but as a bonus they will also help you live a happier, healthier, and more cost-effective life in your home!
Smart water technology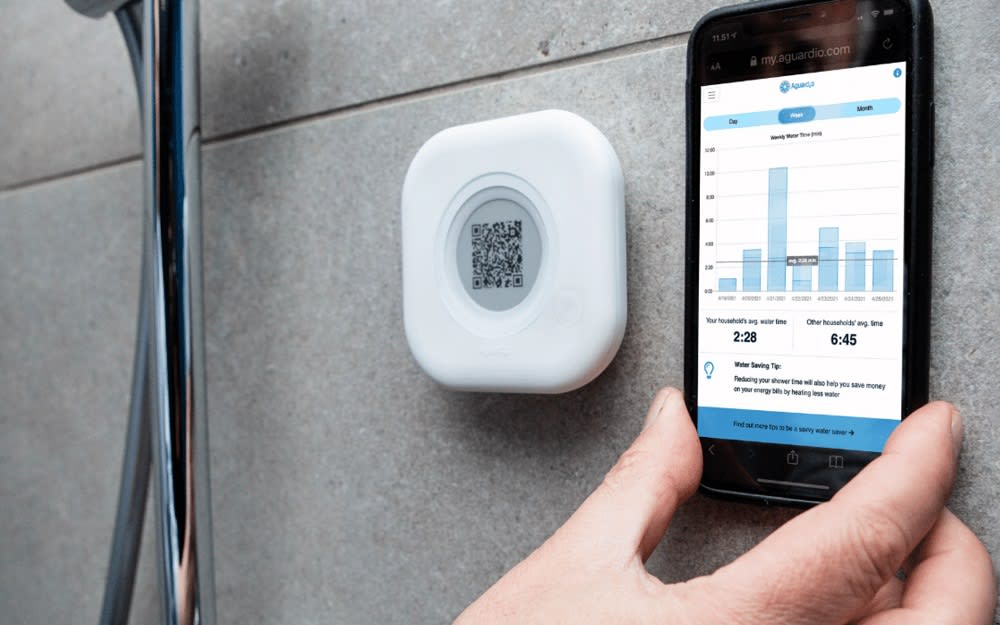 Photo courtesy of Springwise
Water is essential, but it's also becoming more scarce. It's one of the biggest areas of waste in a typical home. From running showers while waiting for the perfect temperature, to unknown leaks, to toilets that lose gallons of unnecessary water, there are many ways that your home could be wasting water and doing harm to the planet. Thankfully, there are many new ways to save water using smart water technology.
For example, you could purchase a type of sensor that alerts you of a leak in your water systems. If there's a leak in your basement, you may never notice. Smart water sensor technology can alert you of the leak's presence so that you can take care of it right away.
You can also purchase eco-designed nozzles for your sinks and showers that provide you with a generous-feeling water flow without the waste. Some showerheads are created with the perfect amount of holes that deliver precisely measured water pressure. They ensure that as much water as possible is saved, without you having to sacrifice your comfortable and luxurious shower experience. Others may offer a pause so that in moments when you aren't using the flow (when shaving, for example), you can pause the water and resume it when you need it.
You can also install toilets that exert more pressure using less water, to save many gallons per week. Most low-flow toilets use closer to 1 gallon of water per flush as opposed to three or more in other toilets. Another water-saving strategy is installing faucets that pause when not in use (as when you're lathering before shaving) or offer lower water pressure, and in turn, less water usage.
Finally, you can purchase green technology products for your washing machine and dishwasher to save more water waste in your home. There are many ways to keep your home green with water technology upgrades like these.
Solar panels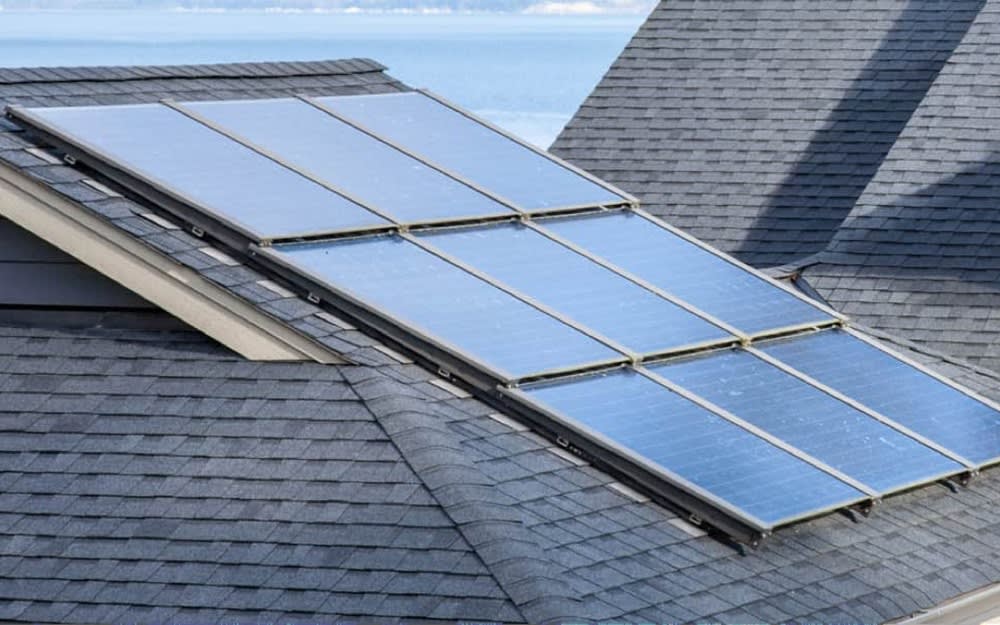 In the last several years, solar panels have become increasingly efficient at gathering energy from the sun and storing it to power electricity in homes. You can purchase solar panels that blend well with your home's style or panels that stand out and make a statement. Whichever you choose, solar panels will provide tons of energy-saving power by using free and efficient sunlight to power all kinds of things in your home.
There are
many benefits
to installing solar panels. Not only will you save on energy, but solar energy can help the United States reduce greenhouse gas emissions by up to 10% by 2050, if at least 14% of all energy needs are met by solar energy. Plus, solar panels increase home value, so you could potentially sell your home for more after installing solar panels.
Irrigation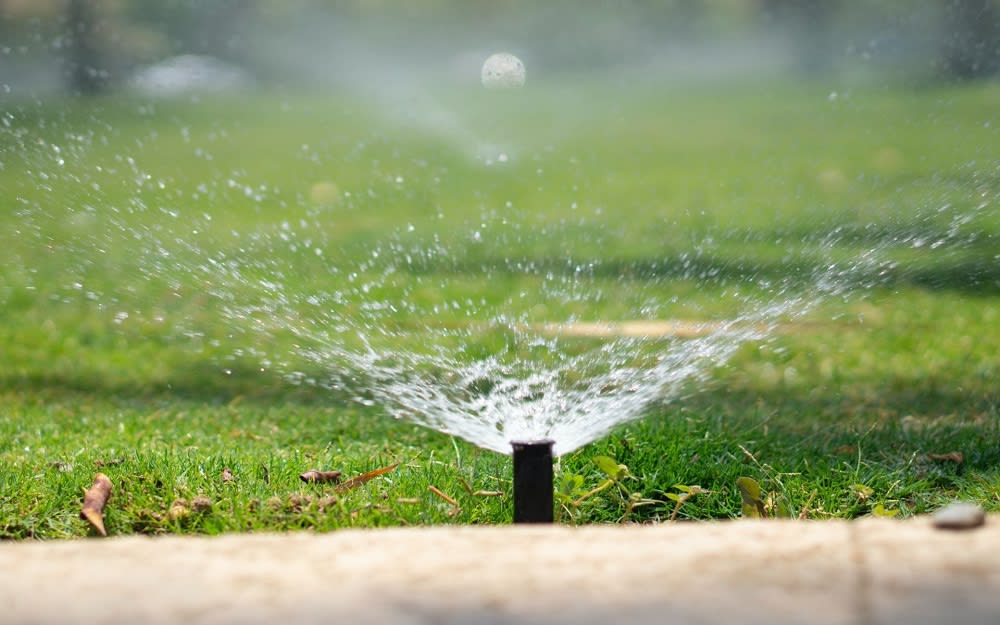 Another type of water waste that you may not think about is the sprinkler system in your yards. While water is crucial to maintaining a healthy, lush lawn or landscaping, you may be able to get away with using less water if you install an irrigation system as opposed to a sprinkler system.
Sprinklers can waste a lot of water by spraying into the atmosphere, reducing the amount of actual water that hits the ground, and not providing the grass and plants with what they need to grow well. Irrigation systems, however, drip water directly into the soil, ensuring that more water is actually used in the ground and less water is sent spraying out into the atmosphere to evaporate.
A great way to make irrigation even more effective is to attach it to a water catchment system. Such systems collect rainwater (which falls at an average of
40 to 50 inches per year
in South Florida) which can then be used for irrigation, thus saving water for both indoor and outdoor use.
Energy-saving doors and windows

If you have inefficient doors and windows, you'll find that cracks are letting in outside temperatures and letting out inside regulated temperatures. You'll find yourself wasting a lot of energy trying to keep temperatures as you like them, when your doors and windows are working against you. With a little research and/or trusted referrals, it's easy to purchase doors and windows that are created to fit your home perfectly and help you save money.
In addition, check the installation in your home to see if a more robust and efficient type of installation could work better for your home. Many older homes have poor insulation, making it harder to effectively heat and cool your home. Upgrading doors, windows, and insulation can help you keep your home at a more comfortable temperature – while still saving on energy costs from using heating and cooling equipment less.
Programmable thermostats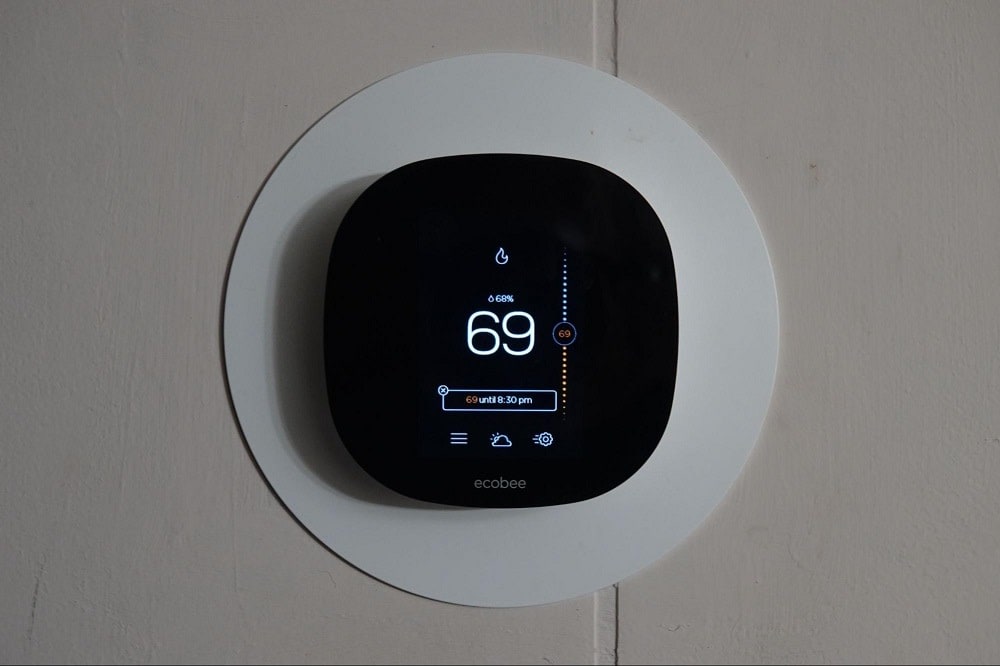 In the last several years, energy companies have been working hard to make thermostats more energy efficient. Many thermostats now allow programming so that you can set the heat to reduce or go off while you're away from home or in bed at night. A more efficient thermostat will not only help you save money, but it will also help reduce gas emissions and waste, to better protect the planet.
LED light bulbs
Old,
incandescent light bulbs
use more energy and last for less time than their more efficient relatives, LED bulbs. A very easy way to save money and energy is to purchase LED bulbs for your home. You can replace all bulbs in your home once with LED bulbs and expect them to last 10 to 20 times longer than the incandescent bulbs you used to use.
LED bulbs run more efficiently by providing more light output as well, so if you use them, you'll need fewer lights on in your home at a time. LED bulbs also use less energy when they are turned on than their counterparts. Ultimately, you'll save a large amount of energy, and provide a healthier planet and place to live, if you use LED bulbs instead of incandescent bulbs.
Upgraded appliances

All appliances use energy. From the oven to the toaster, from the refrigerator to the blender, from the dishwasher to the washing machine, you'll find yourself turning on appliances every day that use energy at different levels. While you can certainly save by turning appliances off or unplugging them when they're not in use, you can also save by upgrading to more energy-efficient options.
You can reduce energy usage by up to 30% if you use certified energy-saving appliances. Energy Star
is a company
that constantly updates its products to ensure they are meeting the maximum energy-saving potential. Customers who use Energy Star products save money every year and help make the planet a healthier place by using these more efficient products in their homes.
Creating a home that saves energy

It's becoming more and more important that homeowners like you and I take the time to create a greener environment for everyone, by making simple and sustainable home upgrades as often as possible.
Your home is the most important possession you have. Not only is it the place where you live, relax, and spend time with family and friends, but it's also an asset that provides you with true wealth. You can sell your home to make money at any time, and you'll likely get more for it if it's a green, energy-efficient home.
According to the National Association of REALTORS (NAR), Americans
spend $400 billion every year
on remodeling their homes. But how much of this money is spent creating greener homes? If you're like most Americans remodeling their homes, your main goal is to upgrade old appliances in your home. There's no better way to upgrade than to look into green options for creating a healthier and happier space for you to live in, both inside and out.
Do you live in an energy-efficient home? Or are you in the market to find a home that already has several green appliances and upgrades, so that you can start out in a healthier, more efficient home? If you want to get involved in greener living in southeast Florida, a southeast Florida real estate agent can help.
To find Southeast Florida houses for sale, get in touch with Darlene Streit. Darlene has been working in real estate for decades and is a top producing agent in the luxury real estate market. She knows the pride, the satisfaction and the value of owning and maintaining an elegant, luxurious home. But she also understands the desire and the necessity of making even the most luxurious homes more green and sustainable.
For help getting started in the green luxury market and assistance with finding an energy-efficient and health-supporting green tech home, don't hesitate to reach out to Darlene today.




SHARE THIS STORY