According to researchers at the University of Florida,
bright sunshine and employment opportunities
are among the top reasons most people move to Florida. While these factors alone may not be sufficient to pack your bags and move to the Sunshine State, Florida is a fantastic place for both short and long-term stays. If you're considering something more long-term, Florida boasts an impressive real estate sector that is sure to impress even the most hesitant of home-buyers.
Florida's real estate market is
currently booming
, which has led most investors to wonder about the benefits of buying a second home in Florida. Before you purchase any property in Florida, it is essential to discuss your options with an expert luxury home realtor to help you find the perfect place to call your second home. Check out this guide and then contact
Darlene Streit realtor
to have a conversation about your Florida home search.
Questions to ask yourself before buying a second home:
The National Association of Home Builders estimates there are over
7.5 million
second homes across the nation, with a majority in Florida, Wisconsin, Pennsylvania, Arizona, and California. Before joining these home-buyers in purchasing your second home in Florida, here are questions to ask yourself.

Where should you buy your second home in Florida?

Florida is home to many great communities and areas with appealing property listings. Before you jump at the chance to invest in one of these tempting listings, consider the following locational factors:
Proximity to dining, shopping, and entertainment spots
Noteworthy amenities, such as swimming pools, Country Club communities, etc.
The ability to rent the property on Airbnb, VRBO, etc.
Do you want to be near a beach, golf course, or marina?
Do you want to be close to an airport with plenty of flight options?
Each city in Florida has an array of unique attractions and amenities that should cater to your personal lifestyle and home preferences. Considering these factors will help you narrow down your property search and select a second home in Florida that is a perfect match for you.

What type of property should you look for?

There are three major property types to choose from when purchasing a home:

Single-family homes

A single-family home is the best choice in Florida real estate if you want space and privacy. You don't have to worry about sharing walls or floors with anyone, but there is the added cost of maintenance, such as repairs and landscaping.

Condominiums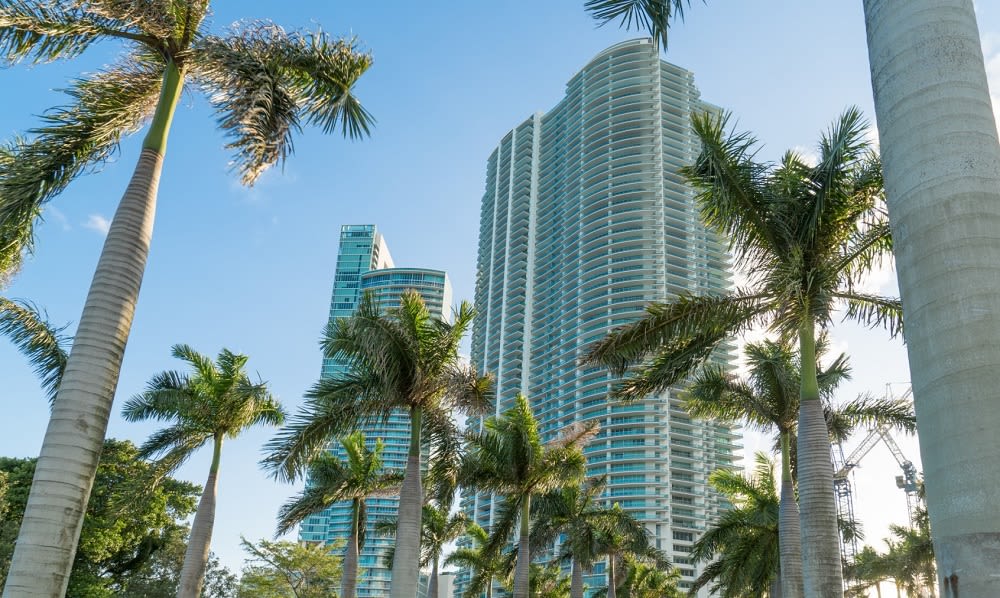 A condominium is a perfect choice for buyers looking for something low maintenance. Condominium communities typically have more extensive amenities than a conventional single home, making them more appealing than a traditional home. However, you surrender your ability to make any significant decisions since most condominium communities have a governing body that makes the major communal decisions.

Townhouse/Villa

Florida is full of townhouses and villas, which pack the most appealing features of both a single-family home and a condominium into one property. They have the space and semi-privacy of a single-family home and the low maintenance quality of a condominium.

Deciding on what type of property you should buy for your second home in Florida helps you plan wisely financially.

What are your needs?

It is crucial to determine your wants and needs before buying your second home in Florida. For starters:
Are you looking for a vacation home?
Do you want to move into a second Florida home after retirement?
Do you need an elevator on the property?
These factors can heavily influence your purchase decision. You may want to think long-term and seek the professional opinion of a
real estate agent such as Darlene Streit
and have a complimentary discussion with her.
Do you need an attorney for the second home purchase?

Although you can have an attorney present to check and validate the paperwork with you and ensure everything is in order, it isn't mandatory. Florida doesn't demand the presence of an attorney during closing. Also, you may be able to rely on your mortgage lender to expertly go through the paperwork and validate your home purchase.
Pros of owning a second home in Florida

Owning a second home in Florida can improve the quality of your life in several ways. Some of the most beneficial factors are:

A home away from home/a go-to vacation home

Spending time at a waterfront home can be an enjoyable reprieve from the routine of daily life. In addition, having a second home while vacationing allows you to be intimately familiar with the local surroundings without worrying about extra hotel charges. Plus, it can serve as your base for day trips to explore more of Florida's beauty and attractions.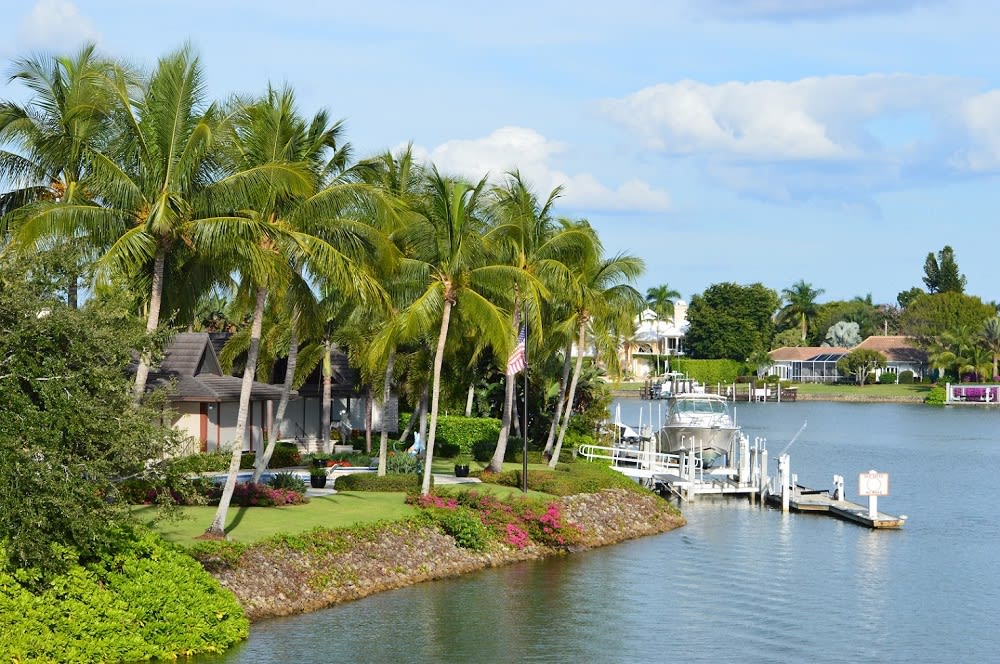 According to
The Business Insider
, the average American family spends roughly
$1,979
on summer vacations annually. However, if you own a second property in Florida, you can use it as an easy go-to vacation home; this will drastically cut down on the expense of hotel stays and other accommodation expenses.

Tax benefits

Owning a second home has several tangible tax benefits. You can receive tax breaks and other tax benefits from your second mortgage, property taxes, and home improvements if you own a second home.


Homeowners can write off the interest on a mortgage when filing taxes, and this also applies to individuals with two homes. As a double homeowner, you can write off the interest you pay on your first and second mortgages, giving you a more substantial tax break. Moreover, you can claim property taxes on your second home based on its value, just like you can claim the same on your first home.

Easy retirement

Another benefit to owning a second home in Florida is retirement. Florida offers the perfect atmosphere to retire serenely and peacefully. Florida weather is highly favorable, and you have access to plenty of amenities and activities to engage in during your retirement.

Extra storage

Storage unit costs can pile up rapidly, especially if you store plenty of household goods for long periods of time. For instance, portable storage units cost roughly $2,000 annually. With a second home, you can make good use of the property's attics and basements to store your extra belongings without additional costs. In a nutshell, owning a second home saves you the costs of various services you would ordinarily outsource.
The financial aspect of buying a second home in Florida

The full financial impact to consider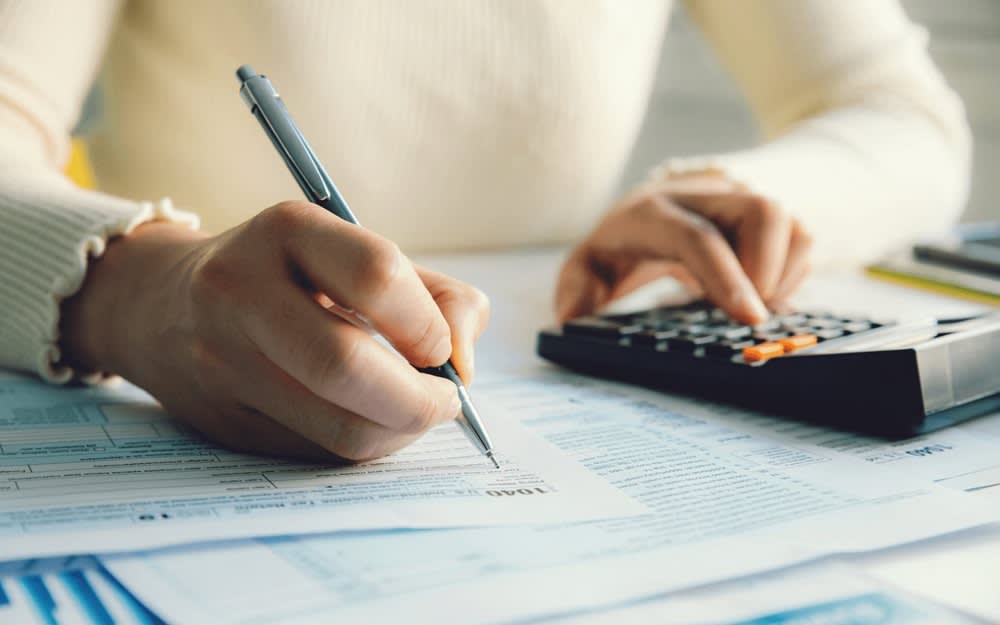 All financial responsibilities as a second homeowner fall on you twice. You will be responsible for double the maintenance and double the cost of repairs. This can be especially frustrating and taxing if you have major problems arise in both properties at once. This scenario translates to two overwhelming back-to-back issues that can be a significant financial burden.

In addition to unexpected repairs, you may also have to worry about daily expenses such as:
HOA fees
Upkeep
Utilities
Second mortgage payment (including property taxes and home insurance)
Rental management fees
Travel costs to get to your second Florida home and back.
Therefore, it is vital to create a detailed budget, taking into account contingency expenses. For instance, will you require flood insurance, and how much is it? While you may be able afford these costs easily, keeping your big-picture goals in sight is vital.

How do second mortgages work?

Ways you can finance your second home purchase in Florida include:
A second home mortgage
Cash-out refinance from your first home
Home Equity Line of Credit on your existing home
Home equity loan on your current home.
As with any other loans, banks and financial institutions consider whether your income can sufficiently pay your costs. Be prepared for a thorough review and assessment of your credit report, assets, income, and employment history.

Renting out your second home

You can collect rent money as a savvy method to subsidize the second property. Before you consider this option, it is crucial to be aware of the laws in place. These vary by city, neighborhood, and state. Ensure you comply with the local Homeowners Association before renting out your vacation property in Florida.


However, renting out your second home can diminish the appeal of owning a second home since it will be primarily used by someone other than you. Therefore, ensure you only rent it out if you don't feel inconvenienced by another tenant in your second home.

Long-term investment potential

Unfortunately, home value isn't always a guarantee – especially if you have been a victim of the housing crisis. Some experts agree that residential real estate isn't necessarily the best way to invest money, thus discouraging the purchase of second homes. Therefore, it is essential to seek the expertise of financial and local real estate experts to help you understand the long-term investment effects of your second home purchase.
Are you looking for a local Florida real estate expert?
If you've decided that purchasing a second home in Florida is the right choice for you, the first fundamental step is to find the perfect property that matches your needs. Darlene Streit assists prospective homeowners find a home to match their financial and personal requirements. Her expertise in real estate and familiarity with available listings in local South Florida markets makes your home search one of ease. Count on Darlene to help you find the
perfect second home
in Florida and be there with you throughout the entire purchase process, taking care of every detail for you.
Contact Darlene
to help you find the second property of your dreams in Florida.
Information contained in this article is not meant to be taken as financial or legal advice. Please consult an attorney or tax professional before making your decisions.
SHARE THIS STORY