Prestige, beautiful beaches, and most importantly, luxurious real estate. Located just over an hour's drive north of Miami, Palm Beach hits the trifecta when it comes to places to live or invest in for residential real estate.


Home to some of the most expensive real estate in the country, it's important to do your research before making an investment in this area. The town has a population of just over 8,000 people, but it attracts a high number of tourists and seasonal residents each year. In addition to its sandy beaches, Palm Beach is home to numerous luxury shopping and dining destinations, as well as a number of major cultural and recreational attractions.
Understanding the market
When it comes to Palm Beach Island, West Palm Beach, and Royal Palm Beach homes for sale, it's important to keep in mind that the market is highly seasonal. Or rather, it used to be, pre-pandemic. Like many beach towns, Palm Beach typically has seen a significant increase in home sales and prices during the winter months, when many snowbirds and tourists flock to the area. This meant that if you were looking to buy a home in Palm Beach, it was generally a good idea to do so during the off-season, when demand was lower and prices may have been more reasonable.


Much of that still holds true. However, with Palm Beach County seeing a phenomenal jump in desirability and popularity, and with inventory lower and competition higher, recent years have seen a shift in that seasonal rhythm. With demand so high for Palm Beach properties for sale, virtually any time of year is now the best time to begin your search. The sooner a homebuyer establishes a relationship with a real estate broker, the better the chances are that their search will end successfully, though it may take longer than it used to.


Working with a real estate agent like Darlene Streit, who has knowledge of homes not yet on the MLS or that are coming soon to market, can offer buyers a huge advantage. With her decades of expertise in all types of market climates – especially competitive markets like the one facing buyers now – Darlene knows how to navigate the most daunting challenges to bring results. Her uncanny ability to find buyers the perfect property has been praised in reviews by clients over and over again. And with thousands of closed transactions during her $2 billion career sales, the process is remarkably streamlined and efficient.


In short, buying a home in Palm Beach can be an excellent investment, especially if you're looking for a luxury property in a desirable location. Consider the following factors when deciding on a neighborhood: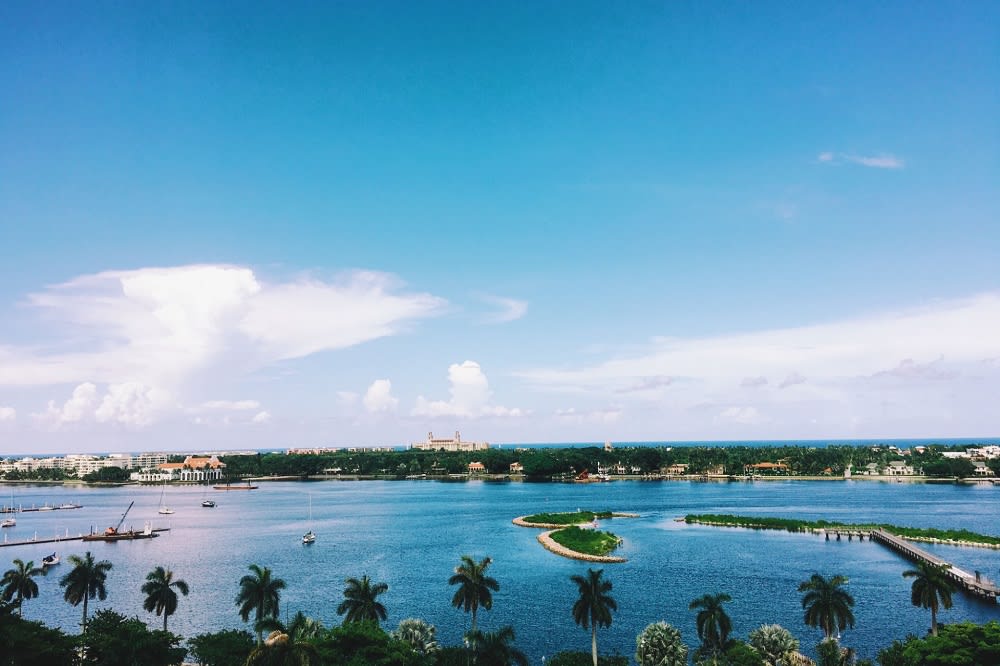 1. Location:
Palm Beach is located on the eastern coast of Florida, which is a popular destination for tourists and snowbirds. This means that there is strong demand for both vacation homes and permanent residences in the area.
2. Appreciation in home values:
The
median single-family home price
in Palm Beach increased 23% from March 2021 to March 2022, and according to the National Association of REALTORS®, in January 2023 home prices rose again for the 131st consecutive month. Home prices are expected to continue increasing over 2023 and beyond. In fact, Palm Beach was
ranked in the 10% nationally for real estate appreciation
. This suggests that buying a home in Palm Beach could be a solid financial decision, as your home may continue to appreciate in value over time.
3. Strong rental demand:
If you're considering buying a vacation home in Palm Beach, you may be able to generate rental income by renting out your property when you're not using it. The high demand for vacation rentals in Palm Beach means that you may be able to cover some or all of your costs through rental income.
4. Luxury market:
Palm Beach is known for its luxurious real estate, with a wide range of high-end homes available for purchase. If you're interested in buying a luxury home, Palm Beach is one of the top locations to consider.
5. Cultural and recreational attractions:
In addition to its beautiful beaches, Palm Beach is home to numerous cultural and recreational attractions, which can make it an appealing place to live or visit. This can be a selling point for those looking to buy a home in the area.
What does the above mean for those considering buying a home in Palm Beach? If you're looking to buy a home for yourself or as an investment, the strong and steady increase in home values in Palm Beach is certainly a very positive sign. However, it's important to keep in mind that the Palm Beach Island real estate market is highly competitive, and that well-priced homes in the area often sell quickly, and highly desirable properties can sell for above the asking price. This means that you'll need to be prepared to move fast to secure a property when you find one that catches your interest. And it may mean paying a premium to become one of the fortunate homeowners in a coveted neighborhood of Palm Beach.
Top Palm Beach areas
Palm Beach is home to a number of distinct neighborhoods, each with its own unique character and amenities. When looking for top homes, consider checking into these notable neighborhoods.

Worth Avenue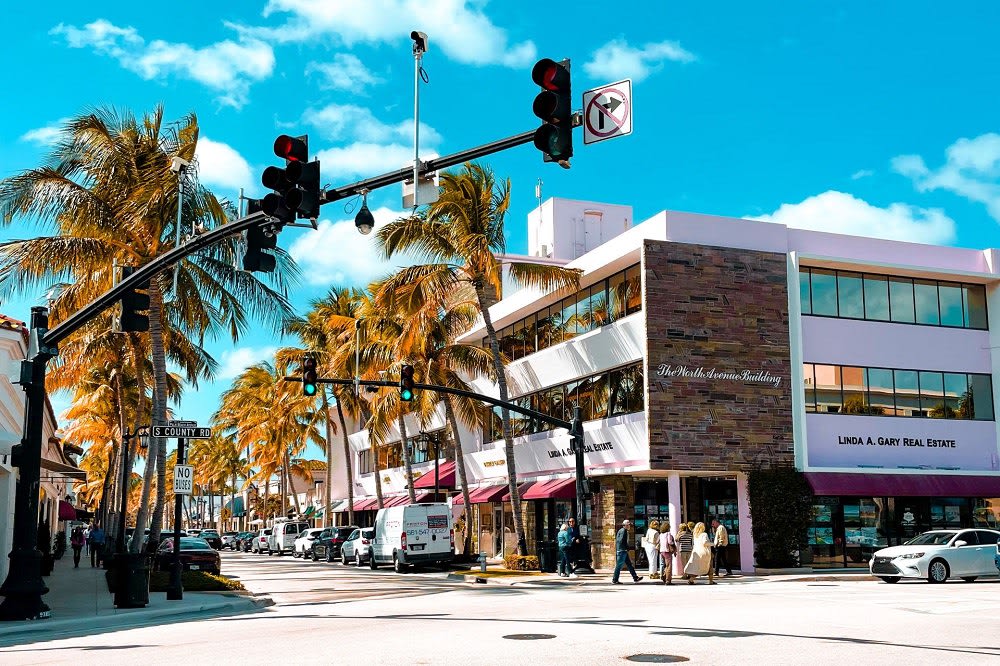 Located in the very heart of Palm Beach, Worth Avenue is a famous shopping destination known for its luxury boutiques and high-end dining options. The neighborhood is also home to a number of elegant mansions and condominiums.
Palm Beach Island
Palm Beach Island is a long, narrow barrier island located just off the coast of Palm Beach. The island contains several exclusive neighborhoods, including Billionaire's Row, a stretch of oceanfront mansions that are among the most expensive homes in the country.
South of Southern (SoSo)
Located south of the main business district of Palm Beach, SoSo is a fashionable neighborhood known for its charming historic homes and tree-lined streets. The area is popular with families, and has a number of parks and recreational facilities.
Phipps Estate
Nestled on the northern end of Palm Beach Island, Phipps Estate is a gated community that is home to a number of large, luxurious mansions. The neighborhood is known for its exclusivity and privacy.
North End
The North End is a more affordable neighborhood in Palm Beach, with a mix of single-family homes, condominiums, and townhomes. The area is popular with families and is within walking distance of the beach.


Palm Beach is a lovely community with a range of neighborhoods to suit different price points and lifestyles. Whether you're looking for a luxurious oceanfront mansion or a more modest beachside home, you'll find a variety of options to choose from in Palm Beach.
Be sure to have a seasoned expert by your side when buying Palm Beach area real estate
Currently, Palm Beach is skewing towards a buyers market. Though with national and international economic forces changing regularly – and sometimes rapidly, the climate could become more evenly balanced. Especially when inventory rises and mortgage rates come down.


While the Palm Beach area market is competitive and prices are high, the strong demand for homes in the area and steady appreciation in home values suggest that buying a home in Palm Beach could be a solid financial decision. As with any real estate purchase, it's important to do your research, work with a knowledgeable real estate agent, and carefully consider all options.

As we've seen, when it comes to luxury homes in Palm Beach, there is no shortage of possibilities. From sprawling oceanfront mansions to chic condo units with panoramic views, there is something for every type of luxury homebuyer. If you're considering buying a luxury home in Palm Beach, it's essential to work with a real estate agent who has experience in the luxury market, an intimate knowledge of the various neighborhoods, and who will help you find the perfect property.
When you're ready to start looking for West Palm Beach, Royal Palm Beach, or Palm Beach Island real estate, reach out to seasoned broker and local expert
Darlene Streit
for the knowledgeable guidance you need to make a wise and well-informed decision. Call or text her at 561.531.2727 or email her at
[email protected]
today. For Palm Beach real estate, the sooner you begin, the better your chances of obtaining the property you're dreaming of!
SHARE THIS STORY