Located in Florida, Palm Beach has plenty of activities to partake in during the day and a vibrant night scene for those looking to make this seaside beauty their home. If you want to live in Palm Beach, below are 11 things you should know about the seaside destination:
Varied neighborhoods
When people think of Palm Beach, they think of glamour, special events, and golf resorts. The region has a particular high-class aura about it, but that isn't all it has to offer. Life at Palm Beach can take many different shapes; there are various distinct neighborhoods, each with its unique flavor. Jupiter, for instance, strikes the perfect mix between strategic advancement and small-town beauty, ensuring you receive the right balance.
Tequesta
is a nearby community with great schools. Situated in Palm Beach's northernmost portion, it provides lots of solitude and "Old Florida" charm. Boca Raton has a modern Florida vibe, and as one of the county's largest communities, there's always something new to see, do, and discover.

Palm Beach County consists of 38 communities, towns, and cities — each offering something special for visitors.
Favorable weather condition
In the summer, tourists — particularly those from the north — flock to Palm Beach because of the adjacent Gulf Stream. This warm undersea river flows from the Gulf of Mexico and allows for pleasant water activities. Locals participate in various outdoor hobbies and sports, while rainfall contributes to the tropical splendor and is beneficial to gardening. Visitors from the north enjoy the bright sunshine and sandy beaches suitable for basking.
Developed economy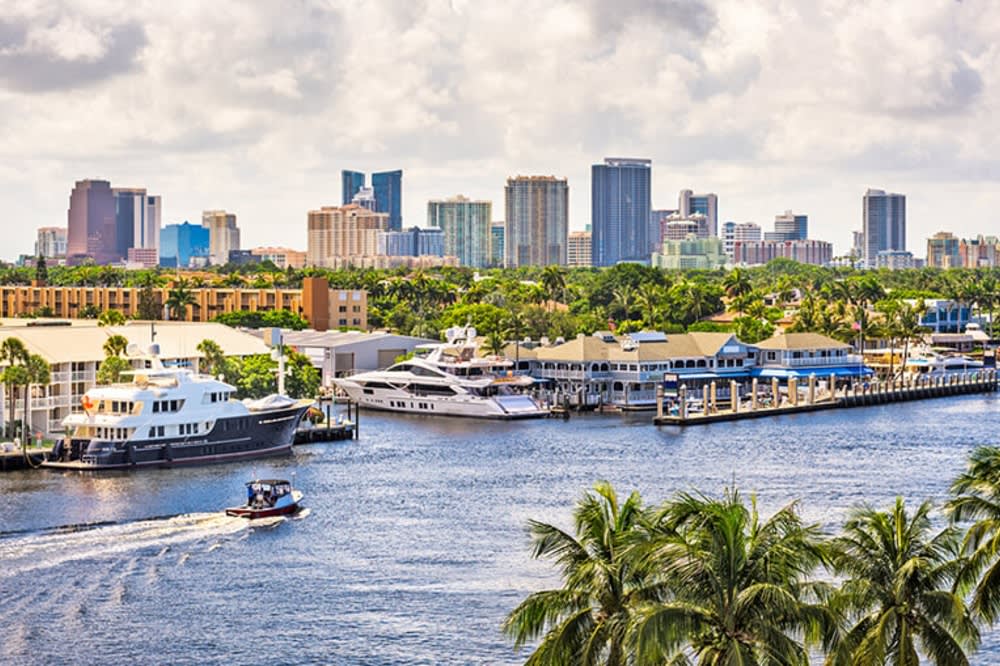 The economy of Florida is expanding, and Palm Beach is a prosperous neighborhood. The city's unemployment rate was
3.4 percent
in 2018, lower than the national average.

Various service businesses, such as food, hotel, and retail, have numerous job openings. Residents can also supplement their income with their own small companies and the jobs offered locally. The area receives up to six million tourists annually, which boosts businesses in the region. Housekeeping, landscaping, and other related services thrive because of affluent residents and rental properties.
Welcoming neighborhoods
Even though Palm Beach is a Miami suburb, the town is bordered by small areas where inhabitants congregate. Flamingo Parks, with its superb position, is among the most popular. It is conveniently located near various shops and restaurants, historic Palm Beach, and the waterfront.

Another well-known neighborhood in Palm Beach is the Southend. It features lovely architecture and a serene and pleasant atmosphere, making it an excellent destination for families with children, senior persons, and even people who want a peaceful and relaxing environment.

Extroverts and people who prefer an urban lifestyle should look at CityPlace. This vibrant area is a shopping mecca, with malls, retail shops, and designer boutiques. There is also a slew of high-end restaurants, sophisticated pubs, and other establishments. In addition, the apartment blocks are only a few meters apart, making it an ideal location for families and professionals to live.
Active lifestyle
The variety of cultural and leisure possibilities may be one of the most appealing aspects of living. Residents have access to miles and miles of paths for hiking, biking, and walking and unlimited sites for surfing, diving, swimming, boating, canoeing, and other water activities. Synergy Homes reports more than 8,000 acres of park areas in addition to the magnificent beaches. There are also plenty of opportunities for Palm Beach camping, parasailing, scubaing, glamping, golfing, and other outdoor sports.

Hanging out at the beach has become a part of life for residents of Palm Beach, a level of autonomy that residents in other towns may envy. The Palm Beach area's white-sand beaches are pristine, spanning 47 miles of sand and crystal clear waters that connect to the Atlantic shoreline.
Excessive entertainment activities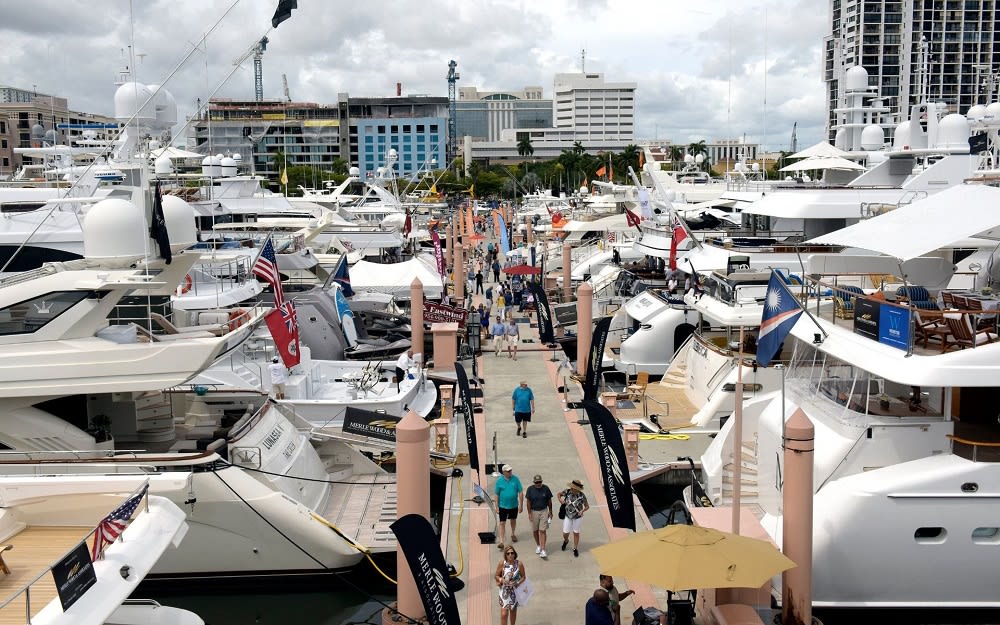 The various events in Palm Beach touch the right chords, with both locals and tourists thoroughly enjoying themselves. The year kicks off with a week-long fair (a local favorite) in January. The South Florida Fairgrounds transforms into a live entertainment venue with games, rides, excellent food vendors, and live music. Culinary festivals allow foodies to sample some of the world's best cuisines.

SunFest is Florida's largest waterfront music event, perfect for music lovers. This four-day festival comprises well-known musicians performing their best songs as the crowd enjoys the music and the intercoastal waterways' atmosphere.
As if that is not enough, the
Palm Beach International Boat Show
adds to the already existing fun. At this event, various types of boats, ranging from fishing boats to sailboats, yachts, and superyachts costing more than $1.2 billion, are exhibited. This event also showcases exotic cars.
Friends and family recreational activities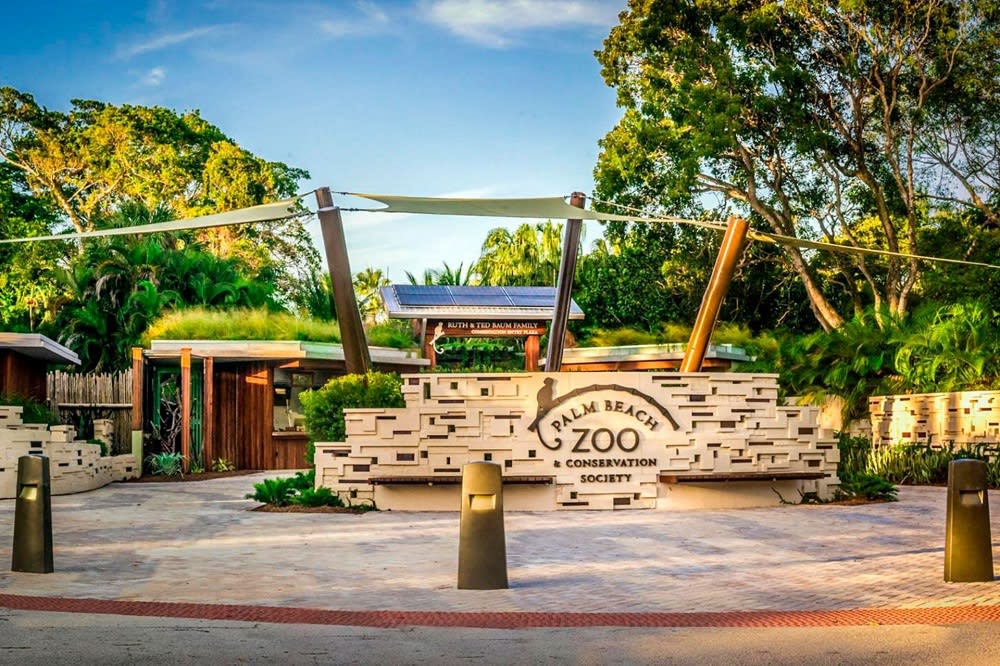 Florida is recognized for its never-ending array of family-friendly activities. Palm Beach residents do not have to travel around much because there are plenty of local recreational opportunities.

The Palm Beach Zoo, which houses more than 190 animal species, is a favorite for children. Science lovers seeking an educative session can tour the South Florida Science Center and Aquarium for a view of the marine life and scientific work on display. There's also a planetarium at the center.
Nature lovers may stroll around Palm Beach's
Mounts Botanical Garden
, which features more than 6,000 plant species, a butterfly habitat, and a fascinating children's maze.

The Norton Museum of Art contains a collection of Chinese, American, and modern artwork for aspiring artists and art lovers, while the Kravis Center for the Performing Arts is the best spot to see exciting plays, concerts, and ballets.
High-quality education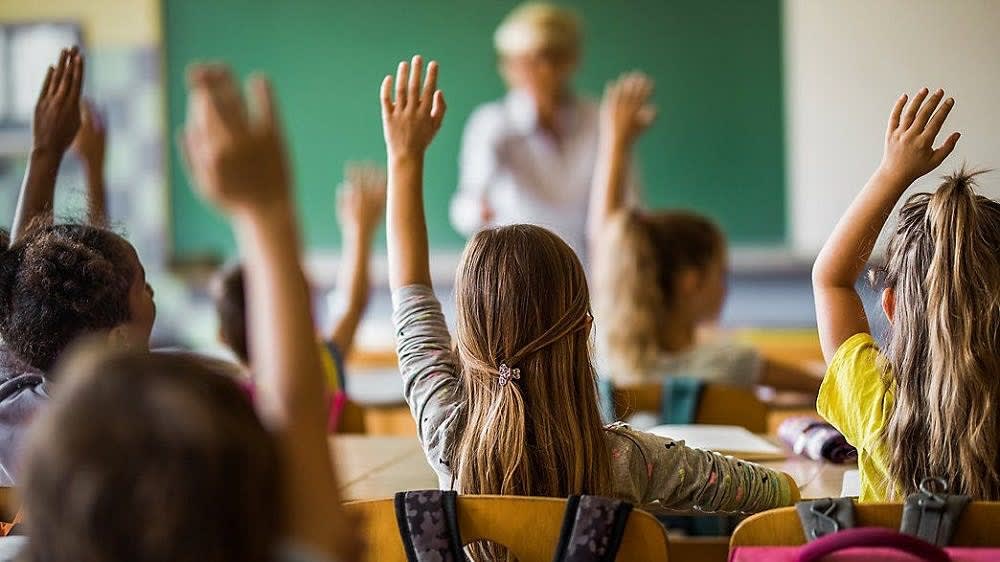 Palm Beach is home to a wide range of elite institutions. The Palm Beach school system comprises the Palm Beach County School District, the country's 11th largest school district. As Retirepedia indicates, the district has more than 180 schools under its wing. Residents have access to excellent educational opportunities, extracurricular options, language programs, and more.

Apart from outstanding educational institutions, Palm Beach is home to Palm Beach Atlantic University, specializing in accounting, journalism, pre-law, and other fields. Palm Beach State College offers more than 100 programs learners can pursue to earn associate degrees, bachelor's degrees, and professional certificates.

Those interested in commuting should choose the prominent University of Florida or the University of Miami, only a few hours away from Palm Beach. Or, South University allows you to work for a paralegal studies degree or a doctorate in pharmacy while participating in real-world experiences.
Southeastern College is another excellent option for someone looking for an undergraduate degree or diploma in medicine or information technology. Consider the
Academy for Nursing and Health Occupations
if you're interested in becoming a healthcare practitioner.
Tax incentives
Florida is one of only seven states that does not levy an income tax on its people. According to
Florida Revenue
, some corporations must pay 5.5 percent in corporate taxes, although small enterprises and charity organizations are exempt. Residents must pay a 7 percent tax on retail transactions, with 1 percent going to the local government fund. Tax exemptions apply to essential commodities, such as packaged food.
Furthermore, homeowners must pay property tax, which averages 1.13 percent and about $3,200 each year. This may appear to seem like a large sum, but the total tax burden is little because there is no income tax. Most citizens find it simple to spend their entire lives and even retire within the state due to the favorable taxation policy. Generally, senior residents in Palm Beach are eligible for certain
income exemptions
.
Advanced public transportation
Thanks to public transit, residents of Palm Beach can easily travel throughout the city. The Palm Beach Trolley and Water Taxi are free to use within the town. The Palm Tran also makes commuting between Palm Beach and other cities in South Florida a breeze. If you want to go further, you can schedule a trip with Tri-Rail Service, the Palm Beach International Airport, or Tri-Rail Service.
Strategically located
Palm Beach is centrally positioned, allowing short weekend trips to neighboring Florida communities. Lake Okeechobee, the largest lake in the Southeast United States and less than an hour from Palm Beach, is the locals' popular fishing and bird-watching destination. Drive a few minutes south to Pompano Beach, the heart of Florida's Gold Coast, to join the
Pompano Beach Fine Food & Wine Celebration
and the Annual Brazilian Festival.

At Palm Beach, you can spend the weekend in Fort Lauderdale, roughly an hour south, where you can see Dolphin World or wander down Las Olas Boulevard. Alternatively, you can easily travel outside Fort Lauderdale for a weekend in Miami, where you may visit North America's most prominent contemporary art fair or shop in the Miami Design District.

Palm Beach is a mini-city that caters to everything from basic necessities to opulent desires. It has an international airport, as well. Some retire there because of the pleasant weather, suburban living, and tax-free policies, while others relocate there for the same reasons.


The fact that the city is growing into a larger community with a stable economy is reason enough for people to want to live in this intriguing society. Contact
Darlene Streit
, a renowned
real estate agent in Palm Beach
, if you're interested in looking for a luxury home.
SHARE THIS STORY